Intro
1. Learn Vocabulary
- Learn some new vocabulary before you start the lesson.
2. Read and Prepare
- Read the introduction and prepare to hear the audio.
Hi Friends!
When getting to know someone, it's common to talk about where you come from. Your background has a lot to do with who you are, so you can help someone understand you better if you tell them about your hometown and your history. Also, it's interesting to hear what someone else's opinions are about the place where you grew up. Often, his/her idea of it will be much different than yours.
Josh and Beth recently compared their upbringings, which were very different. Listen in to their conversation to learn more!
Dialog
1. Listen and Read
- Listen to the audio and read the dialog at the same time.
2. Study
- Read the dialog again to see how the vocab words are used.
Beth: Josh, when was the last time that you, uh, went home to visit your friends and family?
Josh: Um, trying to remember, I think I was up there… Oh yeah – I was just up there in February for my birthday and for my dad's birthday.
Beth: Where are you from again?
Josh: Oh, I'm from Alaska.
Beth: Oh, right on. That's cool. I've always wanted to visit Alaska. What's it like?
Josh: Well, I mean, I wouldn't have the same perspective as someone visiting there. It's a, it's a great place to visit and I guess for a lot of people it's a great place to live too. But, I felt really isolated growing up there. I mean, it is beautiful, there's tons of beauty. But it's so far away from everything, and when I was a kid, you know, we didn't have the internet, you know, my town didn't have a bookstore, a music store. It's just, like, hard to feel connected to the rest of the world.
Beth: I can see that. Growing up in New York, I felt very connected to millions of people. I mean, it's just a, a really, I guess, different experience living in a place where you're inundated with, uh, media and people and action…
Josh: Yeah, I mean, I would've, I would've loved to grow up in New York, you know. We got, like, big blockbuster movies came out six months late in Alaska, 'cause we only had two screens, you know. It's just, uh, it's a… It was a real different way to grow up than a lot of people in the U.S., I think.
Beth: It seems really peaceful there. I mean, at least that's my impression of it.
Josh: Yeah. I mean, it's quiet. We had a lot of land to ourselves. We didn't really have neighbors. Um, wildlife and forests, like, all around us, like right at our house. But, but, I don't know, I couldn't have a conversation with the wildlife. I want to be around people.
Beth: It must have been cool, I mean, were there wild animals roaming through your backyard, or…?
Josh: Literally.
Beth: Wow.
Josh: Yeah, I mean, moose or bears. We had a bear visit our house for a couple days once, and that kind of stuff is just constant. It was cool, I guess, I mean, reflecting back on it, but when I was, when I was living there I just wanted to get out.
Quizzes
Go Super to take Quiz
Lesson MP3
Go Super to download full lesson MP3
The iTEP® test
Sponsored by
Discussion
Like Beth, many people think Alaska is a beautiful, peaceful and majestic place. Josh doesn't disagree, but it's easy to understand why he's not as enthusiastic about it as Beth is. He spent many years in the cold and lonely state, and he's happy to be in a big city with lots of things to do. Josh probably has the ideal situation now, because he can live in Portland, but visit Alaska whenever he wants.
Where are you from? Are you able to describe your hometown and your history in detail (in English)? If not, you should find somebody to tell your story to. It's a great way to practice your English!
Have a great week!
Tanis
Comments
Sudan
Iran, Islamic Republic Of
Turkey
China
Mexico
Turkey
Kazakhstan
Iran, Islamic Republic Of
Australia
China
China
India
Viet Nam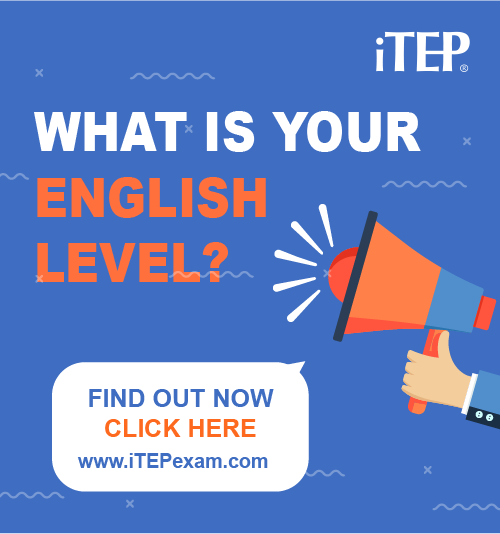 Post Ebaby! lessons on your blog: