Intro
1. Learn Vocabulary
- Learn some new vocabulary before you start the lesson.
2. Read and Prepare
- Read the introduction and prepare to hear the audio.
Americans have to be careful when they want to dress up in a ghost costume. What could be risky about cutting a couple of eye holes in a white sheet and throwing it over your head? Well, if the sheet is too pointy, you might be mistaken for a member of the Ku Klux Klan.

After the black slaves were freed at the end of the Civil War in 1865, the KKK formed as a fraternal organization to oppose people non-whites and non-Christians, often violently. Their white robes and pointed hoods became symbols of hate and fear.

The group was outlawed for a time, but became very strong in the 1920s. There were as many as 5 million members of the group, some of whom famously terrorized black people and Jews with burning crosses and lynchings.

Though racism has thankfully been on the decline in the last few decades, the KKK surprisingly still exists. It's now a political party that doesn't advocate violence or hate, but small, independent groups of the KKK still promote racism.
Dialog
1. Listen and Read
- Listen to the audio and read the dialog at the same time.
2. Study
- Read the dialog again to see how the vocab words are used.
Amanda: So did you know that there are actually 150 chapters of the KKK in the United States? About 8,000 active members today.

Marni: I did not.

Amanda: How does that make you feel?

Marni: Well it's kind of shocking. You know, I'd like to think that a racist organization such as the Ku Klux Klan is not longer in operation, but apparently 8,000 people still believe in it.

Amanda: Absolutely and for whatever reason, Oregon, Washington, Idaho, that's the hub.

Marni: The Northwest of America.

Amanda: They were told that that was the part that would be the most welcoming, back in the day.

Marni: Interesting. It seems like it was originally in the South and then it sort of spread…

Amanda: That's right, it spread all into the Northwest.

Marni: So I feel like I've sort of detached myself from the KKK…

Amanda: That's a good thing!

Marni: Well, obviously I've never subscribed to their belief system, but 8,000 people still believing in it. Do they still don the white robes and do that ritualistic…

Amanda: They do, and they have their marches, I don't want to call them parades, that's a little positive, but they have their marches, they have their congregations and meetings in Coeur d' Alene, Idaho. There is quite the following still with the literature and the brochures and the meetings and they have their little programs…

Marni: Okay, so are they tied in to skinheads at all?

Amanda: They are. So it's Aryan Nation, white supremacy, homophobia, you name it, anti-communism, anti-Semitism. A lot of antis. Very negative.
Quizzes
Go Super to take Quiz
Lesson MP3
Go Super to download full lesson MP3
The iTEP® test
Sponsored by
Discussion
Amanda and Marni are surprised that there are still thousands of members of the KKK in the United States, many of them in Northwest, which is where Amanda and Marni live.

Marni asks if the KKK is connected to skinheads. Amanda says they're all part of the Aryan Nation, which is a group that supports white supremacy. That's only partially true. Some skinheads and clan members aren't racists.

Did you know about KKK? Are there fascist groups in your country?
Interesting Fact: Several religious groups in Spain use pointed hoods in various colors including white for parades and rituals. These groups predate the KKK by hundreds of years, and many Spanish people are unaware of the Klan and their similar clothes.
Comments
Sri Lanka
Belgium
Viet Nam
China
Pakistan
China
China
Germany
China
China
China
China
China
China
China
Algeria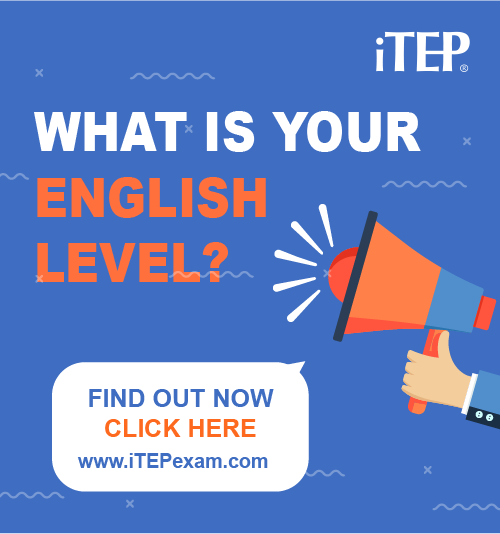 Post Ebaby! lessons on your blog: