Quote
1. Quote
- Listen to the quote and guess what the slang means.
"There was one painting critic…he's a bit of an old fruitcake, but he said I shouldn't be allowed to [paint]. But I don't really listen to him."

- Former Beatle Paul McCartney on the response to his attempts at painting. (Reader's Digest)
Definition
1. Definition
- Study the definition.
crazy, insane
2. Use
- Learn how the slang is used.
It's two days after Christmas, so fruitcakes everywhere are severely discounted. You could probably go to a store right now and get four fruitcakes for the price of one. Then you could save them all year until Christmas next year and give them as gifts! What a great idea!

Well, not really. But it's one that's tried often enough that it's common to joke about receiving a stale fruitcake for Christmas. Fruitcake is sweet bread with dried fruit and nuts in it and it's tasty when fresh. But after a year it's not so good (though, strangely enough, still edible).

You probably already know that to say someone is "nuts" means that he or she is crazy. Since fruitcakes have nuts in them, people started saying, "You're as nutty as a fruitcake," when someone did something strange. The expression was so popular that now you can just call someone crazy a fruitcake.

Since Paul McCartney is famous for being a musician, people thought it was rather strange when he started painting. His work was shown in some galleries and liked by some, but one critic disliked it so much that he joked that McCartney shouldn't be allowed to paint.

The comment didn't hurt McCartney's feelings though. He thinks the critic is just an "old fruitcake." That means he's both nutty and stale!
Examples
1. Examples
- Hear some example sentences.
"I always see my neighbor talking to himself. He's a complete fruitcake."

"Oh man, you don't want to date that girl. She's always drunk and yelling. A total fruitcake."
Winners
1. Winners
- See who guessed the slang definition correctly.
The iTEP® test
Sponsored by
Comments
Iran, Islamic Republic Of
China
Saudi Arabia
Saudi Arabia
Pakistan
China
Albania
Viet Nam
United States
Somalia
China
Argentina
Latvia
Peru
Somalia
China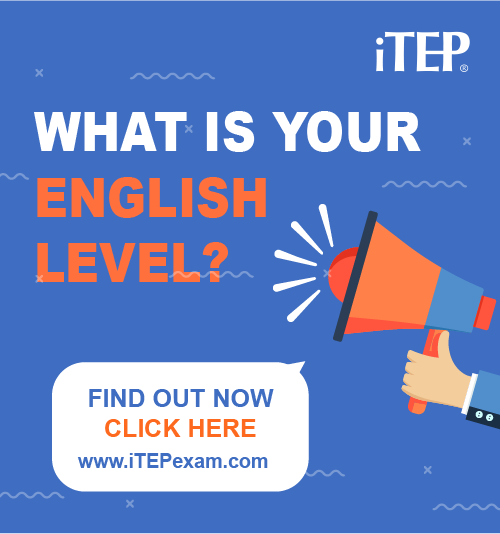 Post Ebaby! lessons on your blog: