Intro
1. Learn Vocabulary
- Learn some new vocabulary before you start the lesson.
2. Read and Prepare
- Read the introduction and prepare to hear the audio.
You're reading this on a computer, so you're probably sitting in a chair. Take your feet off the ground. Feels pretty safe, right? Now think about how you would feel if you're feet were dangling over the edge of a cliff, if your chair was right up against the edge.

It would be pretty scary. But why? You'd be no less stable than you are right now. How often do you just up and fall out of a chair? Almost never. So why would you worry at the edge of a cliff?

But that's not how fear works. It isn't logical. No matter how much you tell yourself that you're safe at the top of a tall ladder or near the edge of a roof, something in your gut tells you you're not safe.

Watch this video of Marni and Devan hanging out on the fire escape. They're clearly safe, but Marni starts to get scared because she has a fear of heights.
3. Watch
- Watch the video without reading the dialog.
Dialog
1. Listen and Read
- Listen to the audio and read the dialog at the same time.
2. Study
- Read the dialog again to see how the vocab words are used.
Marni: Wow. We are…This is really cool, but we are really up here.

Devan: I think it's great.

Marni: Do you? I have to be honest with you. I am afraid of heights. This is kind of freaking me out a little.

Devan: Really?

Marni: Yeah, a little.

Devan: Are you afraid that you're going to…fall!

Marni: Yeah I am! Let's not do that again.

Devan: I wonder, like, if you fell from a really, really tall distance, like from the Empire State Building or something, would you die while you were falling, like from the pressure, or would you not die till you hit the ground if you fell from that high?

Marni: These are questions that I hope I never have to answer. But I freak out. I love the view, but I get really freaked out about losing my balance…

Devan: You lose your balance, get woozy when you're up this high?

Marni: Yeah. And I'm just gonna tumble over and die.

Devan: I've never had that problem. I love being up high. But my mom, we went on a hike on a mountain one time and we had to call the fire department to get her down because she got so freaked out that she just sat there and we had to call the fire department.

Marni: Kind of like a lost kitten.

Devan: Yeah. Because it's a lot easier to get up than to get down. Once you get up that high…you just trek up, but once you're up there, you're just kind of stuck.

Marni: Yeah. OK, I think I need to go in. All this talk of fear of heights is making it worse.

Devan: Uh, the window broke so you're going to have to climb…

Marni: You're funny. OK. I'm going in.
Quizzes
Go Super to take Quiz
Lesson MP3
Go Super to download full lesson MP3
The iTEP® test
Sponsored by
Discussion
Marni and Devan are eight floors up on the fire escape. It's a cool place to hang out but it makes Marni nervous because she's afraid of heights.

Devan teases her a little, shoves her lightly and asks if she's afraid of falling. Marni asks her not to do that again.

So Devan decides to get a little more subtle. She starts talking about what it would be like to die falling from a building.

Devan has never had a fear of heights, but her mother's fear was so bad that she had to be brought down from a mountain top by the fire department! Sometimes going down is scarier than coming up.

Nonetheless, Marni decides it's time to get off the fire escape. Devan jokes that the window is broken so they'll have to climb to the roof.

What's the highest place you've ever been? Was it scary or fun?
Comments
Turkey
Sudan
Argentina
Saudi Arabia
Egypt
El Salvador
China
Myanmar
China
China
Mongolia
Brazil
Malaysia
China
Brazil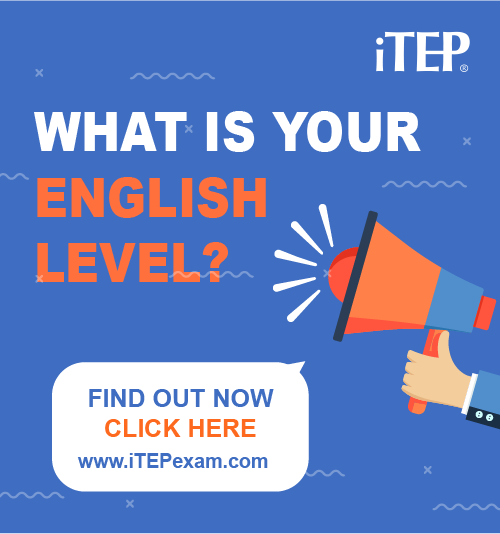 Post Ebaby! lessons on your blog: