Quote
1. Quote
- Listen to the quote and guess what the slang means.
Go Super to Listen
"I'm really glad that I'm still working and that people are not sick of me."

- Actress Meryl Streep talking about her long career. (Us Weekly)
Definition
1. Definition
- Study the definition.
Go Super to Listen
bored with, tired of, not interested in
2. Use
- Learn how the slang is used.
Go Super to Listen
Too much of anything can make you sick, even if it's something really good. Chocolate cake is delicious, but if you ate it every day with every meal, you might get a little sick of it.

But it's not just food that people get sick of. Anything that is repeated too much or experienced too often can cause you to throw up your hands and say, "I'm sick of this!"

When a song is repeated too often on the radio, people get sick of hearing it. Someone who hasn't been in a relationship for a long time might start to feel sick of being single. Or if you are fed up with everything, you might say you are sick of life. If you are extremely sick of something you can say you're sick and tired of it, or even sick to death of it.

Meryl Streep has appeared in nearly 50 films. Her first movie came out in 1971, almost 40 years ago. She jokes that people might be getting sick of her because she has been making movies for such a long time. But with 15 Academy Award nominations and 23 Golden Globe nominations, she is one of the most well-respected actresses in the US. Audiences haven't gotten sick of her yet.

Is there anything you are sick of right now? What have you gotten sick of in the past?
Examples
1. Examples
- Hear some example sentences.
Go Super to Listen
"I'm so sick of Mexican food. Can't we eat something else once in a while?"
"I hope the bus comes soon. I'm really sick of waiting for it."
"Melissa usually gets sick of her boyfriends really quickly."
Winners
1. Winners
- See who guessed the slang definition correctly.
The iTEP® test
Sponsored by
Comments
Poland
Ukraine
Brazil
Brazil
China
United States
Iran, Islamic Republic Of
Russian Federation
Ukraine
South Korea
Russian Federation
Iran, Islamic Republic Of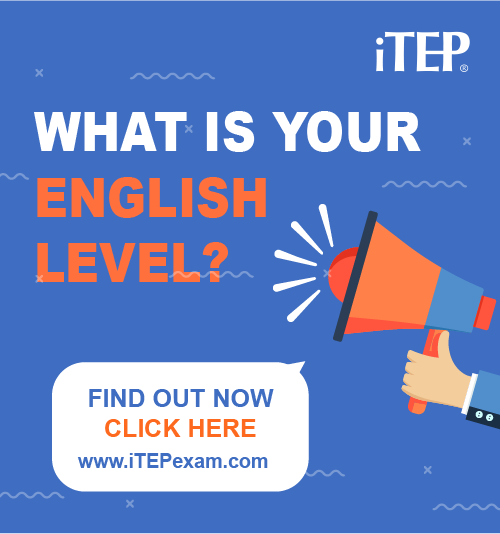 Post Ebaby! lessons on your blog: