Quote
1. Quote
- Listen to the quote and guess what the slang means.
Go Super to Listen
"My parents look young too. Genetics play a role."

- Actress Alyssa Milano on how she continues to look so young. (US Magazine)
Definition
1. Definition
- Study the definition.
Go Super to Listen
be a factor, have an influence
2. Use
- Learn how the slang is used.
Go Super to Listen
In Hollywood, youth rules. So Hollywood actresses will try almost anything in order to keep looking young, from spending tons of money on fancy lotions to visiting a plastic surgeon for a little nip-and-tuck.

But according to Alyssa Milano, creams and surgery aren't the only things that play a role in how you look. Your parents play a role in your appearance, too. Alyssa is 37 years old, but she doesn't look it. She says her parents look young too, so she must have gotten their good genes. Your parents often play a role in determining how you look, act, and think.

Usually when actors talk about playing a role, they mean a character they represent in a movie or TV show. On the TV show Charmed, for instance, Alyssa played the role of a witch. But playing a role can also mean contributing to something, or taking part in it. Alyssa's parents played a role in her good looks. So thanks partly to them, she's played a lot of different roles in movies and on TV.

What things do you play a role in? Do your parents play a big role in your life?
Examples
1. Examples
- Hear some example sentences.
Go Super to Listen
"I think Dan's good looks play a role in his success."
"Mark's cheating definitely played a role in the break-up of his marriage."
"Christy's sense of humor definitely plays a role in her popularity at school."
Winners
1. Winners
- See who guessed the slang definition correctly.
The iTEP® test
Sponsored by
Comments
United States
Germany
China
Brazil
Jordan
Mexico
Brazil
Brazil
Iran, Islamic Republic Of
Iran, Islamic Republic Of
Egypt
China
China
China
Viet Nam
Chile
India
South Korea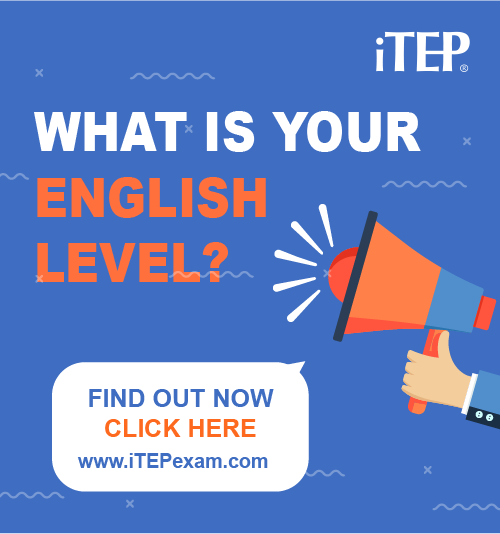 Post Ebaby! lessons on your blog: