Intro
1. Learn Vocabulary
- Learn some new vocabulary before you start the lesson.
Go Super to Listen
2. Read and Prepare
- Read the introduction and prepare to hear the audio.
Go Super to Listen
Gregg Gillis, better known as Girl Talk, makes musical collages. In art, a collage is when someone takes different pieces of other artists' work and rearranges them, creating a brand new piece of art. Girl Talk does the same thing, but with music. He uses pieces of ten or more well-known songs to create a completely new song called a mashup. Using nothing more than a laptop, Girl Talk gets huge crowds dancing to his mashups.

The pieces of music he uses are called samples. A sample is a small amount of something. When you go to the store, sometimes they will let you taste a sample of something to decide if you like it. The act of using a short clip of someone else's music in your own is called sampling. We met with Gregg on stage before a recent performance to talk about his music.
格雷格·吉利斯(Gregg Gillis),更为人熟知的名字是 Girl Talk,专门制作音乐大杂烩。在艺术领域,大杂烩是指当某人获取了其他艺术家不同的作品片段,并将它们重新组合,制造出一件全新的艺术作品。Girl Talk 便在做同样的事,只不过是用音乐。他用十首或者更多广为人知的歌曲片段,创作一首全新的歌曲。这种歌曲通常被称为"mashup"。而他做这一切仅仅需要使用一台笔记本电脑而已,Girl Talk 便能使大量拥趸随着他的音乐起舞。
他使用的音乐片段称为样品。样品是指少量的某种东西。当你去商店时,有时店员会让你品尝某些东西的样品,以便你决定是否喜欢它。在你自己的音乐中使用一小段其他人的音乐,这种行为称为"取样"。在最近一场演出之前,我们在舞台上见到了格雷格,并谈论了他的音乐。
3. Watch
- Watch the video without reading the dialog.
Dialog
1. Listen and Read
- Listen to the audio and read the dialog at the same time.
2. Study
- Read the dialog again to see how the vocab words are used.
| | |
| --- | --- |
| | Gregg |
Jason: Welcome to English, baby! I am Jason, back with Girl Talk, and we want to talk about the word "sample." I really can't think of anyone better to teach the word "sample." So, can you tell us, what does it mean to sample?

Gregg: Yeah, "sample" has many applications. So, in general, it refers to a portion or a component of something. In my line of work, it's taking a small fragment of music and using it. It's kind of about taking pre-existing music and trying to transform it into something new.

Jason: So, how do you choose the samples for your songs?

Gregg: First of all, they have to be songs that I enjoy. I mean, there's millions of songs out there, so it's songs that I like. For me, one thing that works is it has to be kind of an isolated component, something I can layer with something else. So it's like, if there's just drums playing in the middle of a song, then that's a good chance that maybe they could match up with something else. You could layer other elements to it.

Jason: Is your music completely samples or are there original bits of music in there as well?

Gregg: In general, my music is 99% samples.

Jason: And so, it may surprise some people to learn that what you're doing is legal, using all these samples. Can you talk about how that works?

Gregg: Yeah, it is a gray area, so it's not technically legal or illegal. It's something where it can potentially be legal or it can potentially be illegal. There's a thing called "fair use" and it allows you to sample music without asking for permission if it falls under a certain criteria and it kind of looks at the nature of what you're doing. So, I believe that my work should fall under fair use, and I believe that it is legal, it should be legal. You know, thus far, I've had five albums and no one has really had an issue with it.

Jason: Your shows are notoriously crazy. People love to dance all over the stage, everywhere. Is there a sample in particular that, when that one comes on, people really get going?

Gregg: I would say there's a moment on an album two albums ago where it's Kelly Clarkson "Since You've Been Gone" mixed with a Nine Inch Nails song, "Wish." That seems to always be a go-to. I don't do it every night, but I feel like when I do hit it, it's kind of always a big celebration.

Jason: Well, thanks so much for talking with us today, Gregg. Can I get a high five and say, "English, baby!"?

Gregg: English, baby!
Grammar Point
Go Super to learn "Present Perfect Tense" from this lesson
Quizzes
Go Super to take Quiz
Lesson MP3
Go Super to download full lesson MP3
The iTEP® test
Sponsored by
Discussion
Go Super to Listen
Gregg explains that a sample is a short part of a song that gets used in another song. His music is purely samples. There are hundreds of them on his new album! Gregg says he uses samples from songs he likes and samples that will sound good when played with another sample.

No one is really sure if what Gregg does is legal or not. He doesn't pay anyone for the samples he uses, but he also doesn't charge money for his recordings. But so far, no one has asked Gregg to stop using samples.

What sample do you think should appear on the next Girl Talk album?
See part one of this interview: Out of the Blue. Listen to Jason and Ella talk about Girl Talk on our blog. Download Girl Talk's latest album for free here.
Comments
Iran, Islamic Republic Of
Iraq
Iran, Islamic Republic Of
Australia
Pakistan
Egypt
Egypt
Brazil
China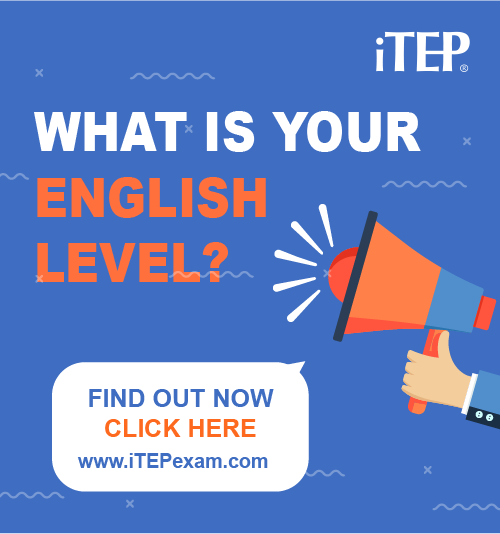 Post Ebaby! lessons on your blog: