简体
X-Men: First Class
X 战警:第一战
Intro
1. Learn Vocabulary
- Learn some new vocabulary before you start the lesson.
Go Super to Listen
2. Read and Prepare
- Read the introduction and prepare to hear the audio.
Go Super to Listen
Everyone feels a little bit different sometimes. Maybe you're the tallest one in your family or the only one who likes music. Or maybe you have wings or can read minds.

X-Men: First Class takes place in the early 1960s, before any of the other X-Men films. It tells the story of some of the first mutants and how they came together to form the X-Men.

A mutation is something genetically different about a living creature. Things like unusual eye or hair colors are mutations. But in the X-Men comics and movies, some people have mutations that let them do all sorts of things like fly or change shape.

Listen to Jason and Ella talk about X-Men: First Class and times they have felt different.
有时候,每个人都会觉得自己有些与众不同。也许你是家人中身材最高的那个,或者是唯一喜欢音乐的人。或也许,你拥有一对翅膀或者会读心术。
《X 战警:第一战》的故事发生在 20 世纪 60 年代早期,是其他X 战警系列电影的前传。该片讲述了某些人首次变异以及他们如何走到一起成为 X 战警的故事。
变异是指生命体发生基因变化。比如异常的眼睛或头发颜色都属于变异。但是在 X 战警漫画和电影中,某些人在变异之后能够做常人不可能做的事情,例如飞行或者变形。
请听,詹森与艾拉谈论《X 战警:第一战》以及他们觉得自己与众不同时的感受。
Dialog
1. Listen and Read
- Listen to the audio and read the dialog at the same time.
2. Study
- Read the dialog again to see how the vocab words are used.
Jason: Have you seen the new X-Men movie, First Class?

Ella: I'm not really into comic book remakes. But you can try to convince me.

Jason: It's pretty universal, you know? I've been a big fan of the X-Men since I was a kid, and hadn't really seen or read any X-Men comics or movies recently. And when I was watching this one it occurred to me that it's really a story about people that are different, and how they come together with other people who are different, and they don't feel as alone anymore. I feel like that's a pretty universal message, like who hasn't felt different or isolated at some point?

Ella: I definitely can relate to that. So you're saying that the movie can kind of apply to real life, too.

Jason: Yeah. I mean, we can't, as far as I know, you and I can't fly or control metal with our mind. But, you know, when I was a kid I had a lot of allergies and I was kind of sick, and I felt really different from the other kids at school. Maybe that's why I liked the X-Men. Did you ever feel like that, like different from the other people around you?

Ella: Definitely. I grew up in a really small town in Florida, and I was the only Asian person in the entire town at my school. But I didn't really feel ostracized. But you can tell when you're just different from everyone else.

Jason: Right! The X-Men are these people who seem like freaks, but then, it turns out that they're not freaks, they actually have super powers. So did you ever feel like being different was an advantage, that it was a super power?

Ella: Oh, it definitely was. People would always want to come over to my house and eat the food because we were the only Thai family in town.
Grammar Point
Go Super to learn "Past Perfect Tense" from this lesson
Quizzes
Go Super to take Quiz
Lesson MP3
Go Super to download full lesson MP3
The iTEP® test
Sponsored by
Discussion
Go Super to Listen
Jason is a fan of the X-Men comics and movies. He has enjoyed them since he was a kid, and he was excited to see the new film, X-Men: First Class.

When watching the film, Jason realized that the X-Men is really a story about a bunch of kids who feel different and alone, until they meet others like them who are also different. Then they realize that their differences, or mutations, aren't actually weaknesses. They're strengths.

Ella doesn't usually like comic book movies, but she can relate to the story of X-Men: First Class. When she was growing up, she felt different and alone because she was the only Asian person at her high school. But being different was also a strength. Everyone wanted to come to her house for dinner so they could taste her mother's Thai cooking!

Have you ever felt different from everyone else? Could your differences also be strengths?
Comments
Viet Nam
Turkey
Egypt
China
China
Saudi Arabia
Saudi Arabia
Iran, Islamic Republic Of
Russian Federation
Russian Federation
Jordan
Saudi Arabia
India
Turkey
Belarus
Germany
Germany
Turkey
United Arab Emirates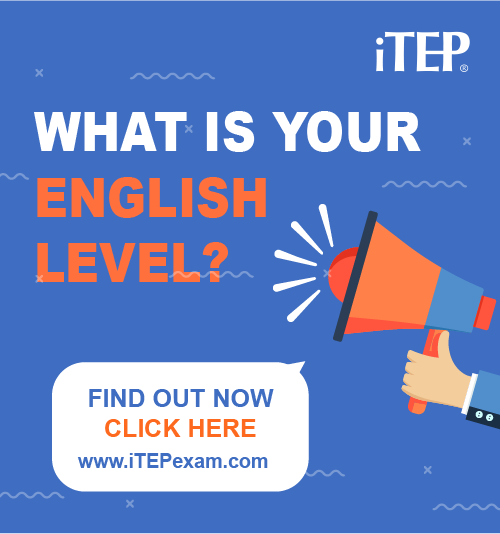 Post Ebaby! lessons on your blog: