Intro
1. Learn Vocabulary
- Learn some new vocabulary before you start the lesson.
Go Super to Listen
2. Read and Prepare
- Read the introduction and prepare to hear the audio.
Go Super to Listen
Everyone has an opinion. If you've ever asked people for advice on a decision, you know that not everyone agrees. It can be hard to decide what to do with everyone around you offering their two cents.

The phrase "two cents" doesn't have anything to do with money. When you offer your two cents, you give someone your opinion. Sometimes people ask their friends for their two cents. "What do you think I should do? Give me your two cents." Other times, people offer their two cents without being asked. "I think you should get a job. That's my two cents."

With all these cents, you might expect to feel rich. But usually, if people keep offering your their two cents, you just feel confused. Devan is planning a wedding. Naturally, there are a lot of decisions to make. Watch as her friends offer their two cents.
每个人都有自己的看法。如果你曾就某项决定征求过其他人的建议,你就会知道,不是每个人都同意你的观点。如果你周围的每个人都提供自己的意见,你可能很难决定何去何从。
惯用语"two cents"(意见)和金钱没有任何关系。当你提供自己的"two cents"(意见)时,表明你在向某人表达自己的看法。有时,人们会征求朋友的意见。"你认为我该怎么做?说说你的意见。"还有的时候,人们会主动提供自己的意见。"依我之见,你应该找一份工作。"
有了这些意见,你可能希望感到参考良多。但通常情况下,如果人们总是向你陈述自己的意见,你只会感到困惑。德凡正在筹划一场婚礼。她自然需要做出许多决定。看看她的朋友们如何向她提供意见。
3. Watch
- Watch the video without reading the dialog.
Dialog
1. Listen and Read
- Listen to the audio and read the dialog at the same time.
2. Study
- Read the dialog again to see how the vocab words are used.
Marni: So, how are the wedding plans going? Have you and Jason found a venue yet?

Devan: Yeah, I think we found one. There's a public park near our place that's really special to us, so…

Marni: Oh. Uh…that's interesting.

Devan: What? Do you think that's a bad idea?

Marni: No. It sounds lovely, really.

Ella: Yeah, a park sounds nice. But have you considered a ballroom? There's a grand staircase, beautiful chandeliers...You could decorate with flowers everywhere. I mean, that would just be more elegant than a public park. That's just my two cents though, you know.

Marni: Well, as long as we're giving you our two cents, I just always pictured you and Jason getting married on a beach, you know, with the waves crashing behind you, and the sunset. It just…

Mason: I don't know, guys. I like the water idea, Marni, but there's just so much sand on the beach. It's gonna get everywhere. Why don't you get married on a boat? I mean, you and Jason could, like, ride up on jet skis and…and…the bridesmaids would have to wear bikinis. Hmm?

Jeff: Woah. Did I just hear something about Devan and Jason getting married on a boat? I'm gonna have to advise you against that. The liability is way too high. That's my two cents. But as your legal counsel, that's gonna cost you 200 bucks.

Devan: Alright, that's enough. I don't want to hear anyone else's two cents. I know you guys have a lot of opinions about the wedding, but I'm the one that's getting married, so I get to make the decisions.

Jeff: Well, technically it's Jason's wedding too. Shouldn't he get to be able to put his two cents in as well?

Devan: No. I'm the bride, so I get to decide. So from now on, you guys just need to do everything I say, OK?
Grammar Point
Go Super to learn "Modal Verbs" from this lesson
Quizzes
Go Super to take Quiz
Lesson MP3
Go Super to download full lesson MP3
The iTEP® test
Sponsored by
Discussion
Go Super to Listen
Marni asks Devan if she has found a venue for her wedding yet. She says she and Jason plan to get married in a park. One by one, Devan's friends all offer their two cents about where she should get married: in a ballroom, on the beach, on a boat.

Devan says she doesn't want their two cents. It's her wedding and she'll make the decisions. Jeff asks if Jason gets to add his two cents, because it's his wedding too. Devan says no.

Where do you think is the best place for a wedding? Do you like to offer people your two cents or do you keep your opinions to yourself?
Comments
China
Iran, Islamic Republic Of
United States
Brazil
Spain
Indonesia
Indonesia
Palestinian Territory, Occupied
Turkey
Antarctica
Indonesia
Antarctica
United States
Argentina
Argentina
Argentina
Indonesia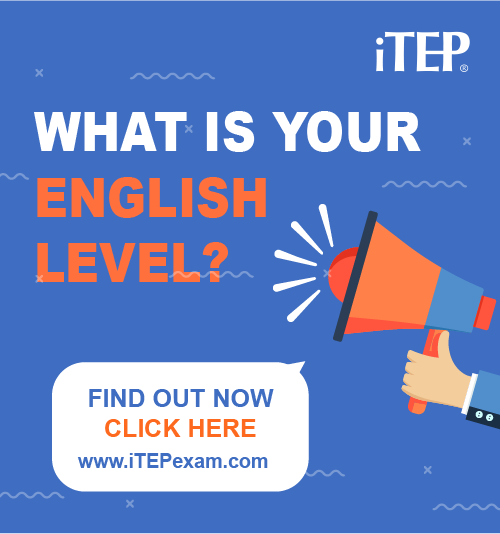 Post Ebaby! lessons on your blog: