Intro
1. Learn Vocabulary
- Learn some new vocabulary before you start the lesson.
Go Super to Listen
2. Read and Prepare
- Read the introduction and prepare to hear the audio.
Go Super to Listen
American kids have a saying for when someone says something mean: "Sticks and stones may break my bones, but words will never hurt me." Of course, adults know that words can hurt. If someone hurts your feelings, it can feel like you got punched, or worse.

Just calling someone a name or saying something mean isn't enough to hurt someone's feelings. You have to take the hurtful comment seriously to get your feelings hurt. People often get their feelings hurt when a weakness is pointed out in a hurtful way.

Dale has gained a lot of weight lately. Jeff thinks it's time for him to say something about it. But can he do it without hurting anyone's feelings?
美国的孩子在某人说了一些难听的话后会说:"棍棒伤我身,恶语奈我何"。但是,大人知道言语也会伤人。如果某人伤害了你的感情,你会感觉如同重击或者更糟。
仅仅直呼其名或说难听的话不足以伤害某人的感情。极其严重的恶语才会伤害你的感情。人们往往在被别人恶意揭短时感情会受到伤害。
德尔最近胖了很多。杰夫认为此时应该提醒他。但是他能否在提醒德尔时不伤害他的感情吗?
3. Watch
- Watch the video without reading the dialog.
Dialog
1. Listen and Read
- Listen to the audio and read the dialog at the same time.
2. Study
- Read the dialog again to see how the vocab words are used.
Devan: Hey guys, want to know what I'm going to do right now?

Jeff: Does it have to do with that wedding?

Devan: Yes! I'm going to go taste cakes. Who wants to come?

Jeff: Not me.

Dale: Oh, me! Me! I'll go!

Devan: You want to go?

Jeff: Dale, I don't think you need any more sweets for the day. You already had that bag of cookies earlier.

Dale: Hey, that was the lunch dessert. I'm eating my snack. I think that's a great snack dessert. I'm in.

Devan: OK.

Dale: I'm in.

Jeff: Desserts? Snacks? Um, yeah, no more snacks. No more desserts and enough with the pizza too.

Dale: That's my favorite kind of pizza!

Jeff: That's your favorite kind of pizza? Look, Dale, I'm going to be blunt with you. I don't want to hurt your feelings, but you've put on a lot of weight. It's pretty apparent.

Dale: It is?

Jeff: I mean, you hang out in sweats all the time. You never really get up. You just kind of stay in that chair.

Dale: OK. I get it. I get it.

Jeff: Just take a couple laps.

Dale: OK. I'll just take a walk.

Jeff: I'm just looking out for you.

Dale: I'll see you guys later, alright? I'll see you guys later. Alright.

Jeff: Alright, bud.

Devan: I can't believe you just hurt Dale's feelings like that.

Jeff: Hurt his feelings? Look, alright, he's a big boy. He can understand a little constructive criticism.

Devan: Maybe so, but I really think you just made him sad. I really think you hurt his feelings.

Jeff: He needs to hear it, Devan. OK?

Devan: Well, now I don't have anybody to go taste cakes with me, so I guess you're going to have to come. I mean, I don't really want you to come, since you are my least favorite employee, but you're the only one left, so…

Jeff: Oh, thanks. Way to hurt my feelings, too.

Devan: Too bad. Let's go.
Grammar Point
Go Super to learn "Simple Future Tense" from this lesson
Quizzes
Go Super to take Quiz
Lesson MP3
Go Super to download full lesson MP3
The iTEP® test
Sponsored by
Discussion
Go Super to Listen
Devan needs someone to taste wedding cakes with her. Of course, Dale volunteers.

Jeff says he thinks Dale has had enough sweets today. But Dale says he had dessert after lunch. He just ate a snack, so now he needs a dessert to follow that.

That's when Jeff decides it's time to be blunt. He tells Dale that he is not healthy and needs to exercise more and eat less. He says he doesn't mean to hurt Dale's feelings, but clearly he does. Jeff wanted to give constructive criticism, but he did it in a mean way, so Dale got sad.

Dale leaves, so now Devan still needs someone to taste cakes with her. She tells Jeff she likes the other employees better than him, but he will have to come anyway. Jeff says she hurt his feelings.

Have you ever had your feelings hurt?
Comments
Japan
Libyan Arab Jamahiriya
Canada
Argentina
Thailand
Egypt
Argentina
Thailand
Argentina
Brazil
Mexico
Antarctica
Egypt
China
Ukraine
Azerbaijan
China
Iceland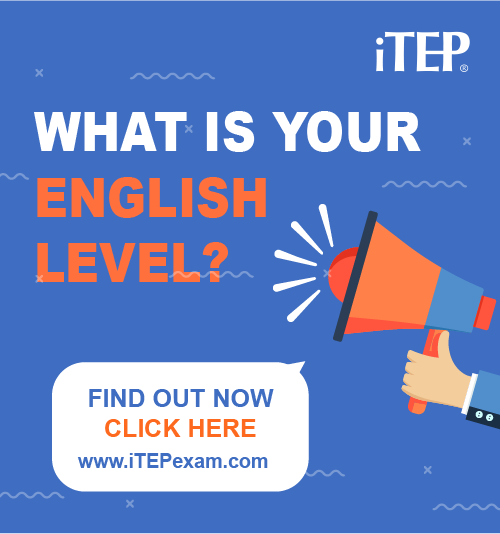 Post Ebaby! lessons on your blog: