Intro
1. Learn Vocabulary
- Learn some new vocabulary before you start the lesson.
Go Super to Listen
2. Read and Prepare
- Read the introduction and prepare to hear the audio.
Go Super to Listen
The right thing to do is often the hardest thing to do. You can run away from the problem like a coward. Or you can man up and do what is required of you even though you don't want to.

When you man up, you find the courage and strength to do what you have to do. Usually, when someone has to man up to do something, it means they are being immature and need to act like an adult.

Jason recently canceled his wedding, which caused his fiance Devan to break up with him. Now he's acting strangely at the office. See if Marni can convince him to man up and get his girl back.
要做的正确事情往往是最难做的事情。你可以像懦夫一样逃避问题。你也可以勇敢地去做需要你做的事情,即使你不想去做。
当你变得勇敢的时候,你会拥有勇气和力量去做必须要做的事情。通常,当某些人必须要勇敢去做某件事的时候,这意味着他们还不成熟并且需要表现得像成人一样。
詹森最近取消了他的婚礼,这导致他的未婚妻德凡与其分手。现在,他在办公室里行为怪异。看玛尼能否说服他勇敢点并追回他的女友
3. Watch
- Watch the video without reading the dialog.
Dialog
1. Listen and Read
- Listen to the audio and read the dialog at the same time.
2. Study
- Read the dialog again to see how the vocab words are used.
Jason: Paperwork.

Marni: Wow, you're a full day early. Thanks, Jason. It seems weird to ask, maybe, but how are you doing?

Jason: Fine.

Marni: Yeah? Because I know that Devan's taking this breakup pretty hard, and I just want you to know if you need to talk, I'm here for you.

Jason: Man works. Man doesn't talk.

Marni: OK.

Jason: Oh, who am I kidding, Marni? I'm a wreck. I screwed it up with Devan and I don't know how to fix it. You have to help me.

Marni: Jason, I think you just need to man up.

Jason: That's what I was trying to do.

Marni: Well, manning up doesn't mean you can't be sensitive or show emotions. It just means you have to be responsible and take charge of your feelings. You need to act like a grownup.

Jason: How do I do that?

Marni: Huh. Well, you can start by getting off the floor.

Jason: Alright.

Marni: Then just show Devan how you feel about her.

Jason: She won't even talk to me. She's so mad.

Marni: That's why you don't just talk to her. You need to do a grand gesture.

Jason: Like this?

Marni: No. You need to show her that you're going to be there for her and you're not gonna run away when you get scared.

Jason: But I'm so scared.

Marni: Well, you just need to man up and own those emotions.

Jason: You're right.

Marni: I'm gonna let you think about that one.
Grammar Point
Go Super to learn "Imperative Form" from this lesson
Quizzes
Go Super to take Quiz
Lesson MP3
Go Super to download full lesson MP3
The iTEP® test
Sponsored by
Discussion
Go Super to Listen
Jason is acting strangely at work. He doesn't want to talk at all. He seems emotionless.

Marni asks him if he is OK. She knows Devan was upset by her breakup with Jason. He says he is fine and walks off.

A moment later, Jason returns and tells Marni that he is a wreck. She says he just needs to man up and show Devan how he feels. She suggests a grand gesture. Jason says she's right, but doesn't appear ready stop acting immature just yet.

Have you ever had to man up and do something hard?
Comments
France
Peru
Argentina
Iran, Islamic Republic Of
Belarus
Antarctica
Belarus
Belarus
Antarctica
Belarus
Belarus
Antarctica
Belarus
Antarctica
Belarus
Belarus
Belarus
Antarctica
Belarus
Antarctica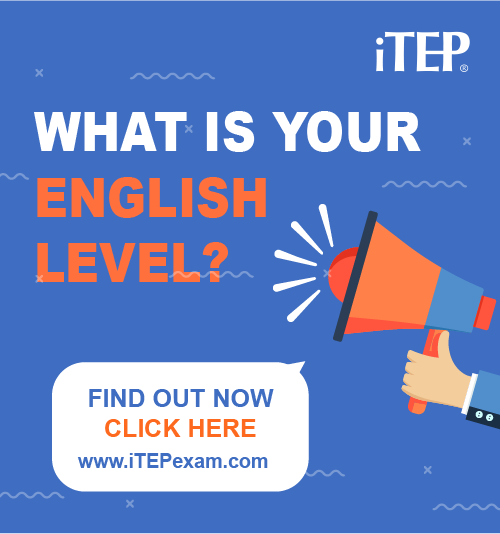 Post Ebaby! lessons on your blog: