Quote
1. Quote
- Listen to the quote and guess what the slang means.
Go Super to Listen
"Each time I do a new movie, I always like to up the ante."

- Actress Reese Witherspoon talks about her career. (Us Weekly)
"我每次参演新电影时,一直都在寻求突破。"

- 女演员瑞茜·威瑟斯彭 (Reese Witherspoon) 谈论她的职业。
Definition
1. Definition
- Study the definition.
Go Super to Listen
raise the standard
2. Use
- Learn how the slang is used.
Go Super to Listen
To be a good poker player, you need to know how to take smart risks. If you're reckless, you could lose a lot of money. But if you never make an aggressive move, you probably won't win very much, either.

You could say that the same thing is true in life. It's important to keep stretching yourself and trying new things, even though that sometimes means taking greater risks. That's why the actress Reese Witherspoon tries to up the ante each time she makes a new movie. She doesn't want to keep doing the same old thing. She wants to keep making bigger, better films.

In poker, an ante is a bet. When you up the ante in a game of poker, you increase the bet, or raise the stakes. Similarly, when you up the ante in life, you make something better, more desirable, or more valuable. Sometimes, that means taking a bigger risk. But the risk is worth it, because when you up the ante, the reward is usually bigger, too.

For instance, upping the ante at work could mean taking on new projects and putting in a lot of extra time and effort. Chances are, your efforts will be rewarded with a promotion, a raise, or at least some positive attention from your boss. On the other hand, if you don't want to up the ante at your job, maybe you could just become a professional poker player instead.

Do you like to try new things and take risks? When was the last time you upped the ante in your own life?
Examples
1. Examples
- Hear some example sentences.
Go Super to Listen
"Rock music was always loud, but Motorhead really upped the ante by being the loudest band of all time."
"I think we should up the ante this year and take a really amazing vacation."
"By adding a new character, the sitcom writers tried to up the ante on their failing show."
Winners
1. Winners
- See who guessed the slang definition correctly.
The iTEP® test
Sponsored by
Comments
Nepal
Egypt
Indonesia
Egypt
Egypt
Egypt
United States
United States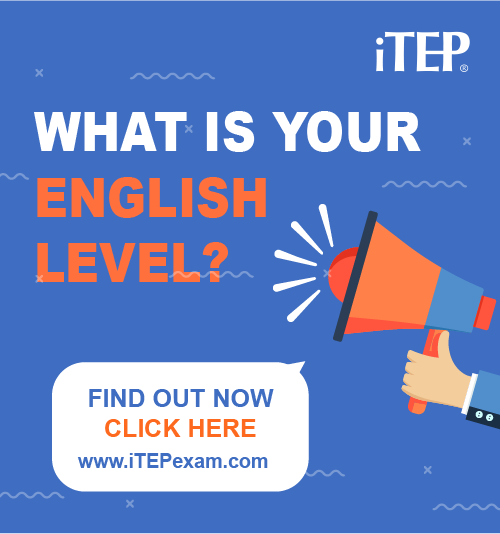 Post Ebaby! lessons on your blog: