Quote
1. Quote
- Listen to the quote and guess what the slang means.
Go Super to Listen
"They go to try out for a team and people automatically think they're going to be soccer stars at the age of 6."

- Soccer player David Beckham on the pressures of being his kids. (Us Weekly)
"他们去参加球队的选拔赛,而人们就会不自觉地想到,这些孩子在 6 岁时就要成为足球明星了。"

- 足球运动员大卫·贝克汉姆 (David Beckham) 谈到他的孩子要面对的压力。
Definition
1. Definition
- Study the definition.
Go Super to Listen
attempt to earn an important position or place on a team
2. Use
- Learn how the slang is used.
Go Super to Listen
David Beckham has been a soccer star for so long, it's hard to imagine him trying out for his first team. But everyone has to start somewhere, and if you want to prove yourself, you have to try out.

Sports teams, plays, and bands all require you to try out for a position or role. You have to demonstrate your talent and show that you are a good fit. When you try out, you do a small performance, showing off your best work.

Beckham now has children who are old enough to try out for soccer teams just like he did when he was little. He says there is a lot of pressure on his kids to do well at team tryouts. People expect them to play just like their dad, even though they are still just kids. Maybe it would be better if they tried out for swimming or basketball instead.

What have you tried out for in the past? Did you make it?
Examples
1. Examples
- Hear some example sentences.
Go Super to Listen
"I would love to be in my school's play, but I'm too nervous to try out."
"Will you try out for the basketball team with me?"
"My brother and I both tried out for the debate team, but only I earned a position."
Winners
1. Winners
- See who guessed the slang definition correctly.
The iTEP® test
Sponsored by
Comments
China
Iran, Islamic Republic Of
Iraq
Philippines
Spain
Brazil
Switzerland
China
Brazil
Egypt
Egypt
Czech Republic
Iran, Islamic Republic Of
Russian Federation
Japan
China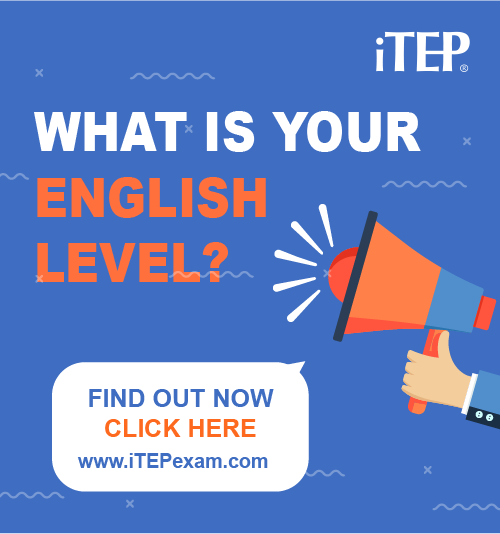 Post Ebaby! lessons on your blog: