Intro
1. Learn Vocabulary
- Learn some new vocabulary before you start the lesson.
Go Super to Listen
2. Read and Prepare
- Read the introduction and prepare to hear the audio.
Go Super to Listen
Ships might seem big, but they can only hold so much. If you keep filling a ship with stuff, something will eventually go overboard and fall into the water. To go overboard means to do too much. Going overboard, even with a good thing, can make other people upset.

Amanda recently learned she has a lot of work to do before Mason will take her back. She has a plan to get back into his good graces with favors and gifts. Will the plan win him back, or is she going overboard?
轮船可能看似庞大,但它们只能容纳这么多。如果你不断向船填装材料,最终会超过极限,导致物体落入水中。过火意味着做得过多。即使是好事,如果太过火,也会使其他人不安。

阿曼达最近了解到,在让梅森重新接纳自己之前,还有很多事情要做。她计划用支持和礼物重新获得他的信任。这个方法能奏效吗,还是她做的过火了?
3. Watch
- Watch the video without reading the dialog.
Dialog
1. Listen and Read
- Listen to the audio and read the dialog at the same time.
2. Study
- Read the dialog again to see how the vocab words are used.
Mason: What the….There is no dirt on this mop. What gives?

Devan: Don't look at me. It was Amanda. She took out the trash, too.

Mason: What?

Devan: And dusted.

Mason: What? Lemon. She remembered.

Devan: She sure is going overboard to show you how much she cares.

Mason: I do not clean back here often enough.

Amanda: Hi, Mason.

Mason: Hey.

Amanda: Um, so I know you've told me that you're not ready for a relationship, and I completely respect that, but I still really want to give you this.

Mason: Wow.

Amanda: So, here.

Mason: It's not even my birthday. You shouldn't have. Here, hold this.

Amanda: OK.

Mason: Oh wow, a watch! And it's real? Amanda, this is awesome, but I mean, why?

Amanda: Well, you're always telling me how you need more time before you can let someone back in there. So that's what I'm giving you.

Mason: Time, watch, I get it. I get it. That must have cost you a fortune though. I kind of feel like you're going overboard with a gift like this.

Amanda: No. Shh. Mason, no, no, no. Just stop talking and take it.

Amanda: Mason, wait. Hey!

Mason: Hey, Amanda.

Amanda: I just wanted to tell you that I have a car waiting for you around the corner. Maybe not so much a car as it is a limo. Just in case the chauffeur doesn't recognize you from the picture that I emailed him earlier, you should let him know that…

Mason: Amanda, stop. Seriously you do not have to be doing all of this. You're really going overboard.

Amanda: I would go overboard for you, Mason. I would literally jump off a ship, dive into the ocean and do whatever it takes to tell you and prove to you that I love you.

Mason: Amanda you're…you're not understanding me. You don't have to do anything. You just have to be you.

Amanda: What do you mean?

Mason: I mean I'm crazy about you, Amanda.

Amanda: I'm crazy about you too, Mason.

Mason: Then you better come here.

Amanda: OK.

Amanda: Wow. You sure you don't want to catch that limo ride?

Mason: Only if you'll come with me.

Amanda: OK.
Grammar Point
Go Super to learn "Contractions and Abbreviations" from this lesson
Quizzes
Go Super to take Quiz
Lesson MP3
Go Super to download full lesson MP3
The iTEP® test
Sponsored by
Discussion
Go Super to Listen
Mason comes to the office and finds all his work has already been done. Devan tells him that Amanda has cleaned everything. She says Amanda seems to be going overboard to show Mason that she cares.

Later, Amanda presents Mason with a gift. It's an expensive watch! She explains that since Mason said he needed more time before he trusted her, time is literally what she is giving him. Mason understands the joke, but worries that she spent too much money and tells her not to go overboard.

As Mason is leaving work, Amanda runs after him and tells him she has a limo waiting to drive him home. Mason tells her to stop going overboard, because he is already crazy about her. Amanda happily says she feels the same way, and they go take a limo ride together.

It looks like Amanda's plan worked! Do you think she was going overboard? Have you ever gone overboard to express how you feel or get what you want?
Comments
Italy
Colombia
Egypt
Indonesia
Malaysia
Russian Federation
Mali
Antarctica
Argentina
Argentina
Germany
Belarus
Argentina
Belarus
Antarctica
Belarus
Brazil
Belarus
Brazil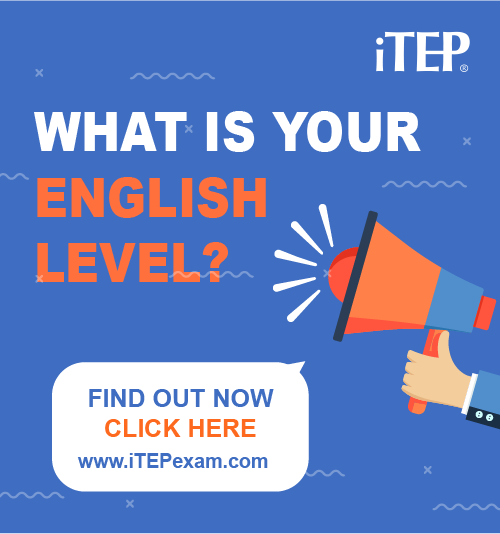 Post Ebaby! lessons on your blog: