Quote
1. Quote
- Listen to the quote and guess what the slang means.
Go Super to Listen
"My family unanimously hated the look…There was a united front....They said, 'What kind of work would make you look like that?'"

- Actor Ben Affleck on the beard he grew for his new movie, Argo. (US Weekly)
"我的家人一致反对我的造型,他们结成统一战线,都在问我'什么工作让你变成了这个样子?'"

- 演员本·阿弗莱克 (Ben Affleck) 因出演新影片《逃离德黑兰》 (Argo) 而留起了胡须。
Definition
1. Definition
- Study the definition.
Go Super to Listen
a situation where everyone agrees about an issue, usually in opposition to someone who feels differently
2. Use
- Learn how the slang is used.
Go Super to Listen
It's hard enough to be in an argument against one person. But what about when two or more people all unite to believe in a side of the issue that's the opposite of yours? You might say those people are forming a united front against you.

The word "front" is often used to describe a group of people either in war or in politics. Therefore, united front also has a bit of a dramatic, military tone to it. Sometimes, people substitute the word "unified" for "united." These two words are synonyms.

Ben Affleck says that everyone in his family hated his new beard. He says they formed a united front to humorously exaggerate what a big deal his beard was.

Have you ever been in a situation where people formed a united front in opposition to you?
Examples
1. Examples
- Hear some example sentences.
Go Super to Listen
"I wanted to postpone college and go traveling for a year, but my parents put up a united front against me."
"My friends and I put up a united front to try to get Derek to stop doing drugs."
"It's much harder to argue your point when you're up against a united front."
Winners
1. Winners
- See who guessed the slang definition correctly.
The iTEP® test
Sponsored by
Comments
Afghanistan
Indonesia
Japan
Japan
Argentina
Germany
Egypt
Iran, Islamic Republic Of
Palestinian Territory, Occupied
Japan
Iran, Islamic Republic Of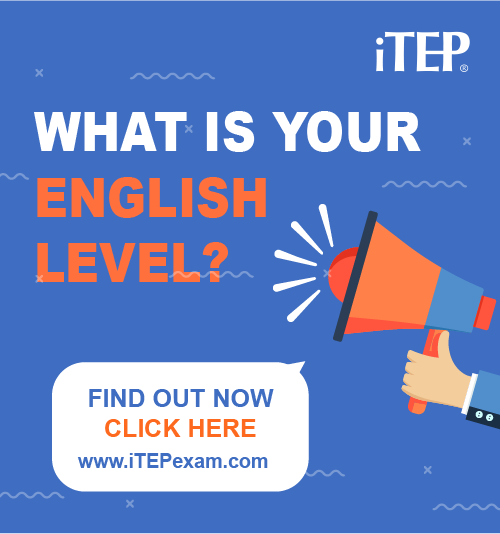 Post Ebaby! lessons on your blog: