Intro
1. Learn Vocabulary
- Learn some new vocabulary before you start the lesson.
Go Super to Listen
2. Read and Prepare
- Read the introduction and prepare to hear the audio.
Go Super to Listen
We live in a fast-paced world. With computers and mobile phones, we have instant communication and access to all sorts of information in seconds. We are not interested in waiting.

In fact, we don't even have time for full words anymore. Acronyms, or words made of the first letters of the word of a phrase, are becoming more common all the time, because sometimes, you need to say what you're trying to say ASAP.

ASAP stands for "as soon as possible." Usually, you pronounce each individual letter, "A-S-A-P," but if you're in a big hurry, you can say it like a word, "asap." It's used in business, when your boss needs something ASAP. Or if your friend is upset, you can tell her you'll come over ASAP and help.

Even though we do lots of things ASAP these days, sometimes it's better to wait and do things slowly. In this English lesson, find out what Mason wants to do ASAP and why his wife Amanda wants to wait.
我们生活在一个快节奏的世界中。有了计算机和手机,我们可以进行即时通信,能够在几秒钟内访问各种信息。我们不想等待。

事实上,我们甚至不再有时间说出完整的词语。缩略词,或者说短语单词首字母组成的词,变得越来越常见,因为有些时候,你需要尽快将要说的话说完。

ASAP 代表"as soon as possible"(尽快)。通常,你可以发出每个字母的音"A-S-A-P",但是如果你非常匆忙,就只能说得像是一个单词"asap"。在公司中,你的老板需要尽快得到某物时就是使用这个词。或者在你的朋友心烦意乱时,你可以告诉她,你会尽快赶过去帮助她。

虽然现在,我们会尽快做很多事,但是有些事最好等等,并缓慢进行。在这节英语课中,看看梅森想要尽快做什么,以及为什么他妻子阿曼达想要等等。
3. Watch
- Watch the video without reading the dialog.
Dialog
1. Listen and Read
- Listen to the audio and read the dialog at the same time.
2. Study
- Read the dialog again to see how the vocab words are used.
Mason: Oh my gosh, this is so cool! It's like a real little person right there. Hi Dawn! Hi Dawn!

Amanda: She's super cute, Marni.

Marni: Thanks. I think her cuteness is having to make up for my own lack of cuteness these days. No sleep and baby spit-up don't exactly have me looking my best.

Mason: What? Marni, you look great. I mean, you look like a real mom.

Amanda: Yeah Marni, you look great. Does spit-up stain?

Marni: Yeah, I know. I'm still wearing my maternity clothes so I can keep my regular clothes in good shape. So I'll take them out again when she's a little older. Hopefully I'll still fit into 'em.

Amanda: Why wouldn't you?

Marni: Baby weight.

Amanda: Right.

Marni: Well, I think I better get going. Any luck, she'll sleep on the way home, and I'll be able to get a shower in. Bye, guys!

Mason and Amanda: Bye, Marni!
Amanda: Bye, Dawn!

Mason: Oh my gosh. That is so amazing. Dawn is amazing. And Marni? She was like, glowing!

Amanda: Yeah. Is that what it is? Cause I was thinking maybe it was a little baby snot here, and here.

Mason: I can't wait until that's us, sweetie.

Amanda: Uh huh. Yup. Me too.

Mason: No, really. I think we should probably think about having kids sometime soon.

Amanda: How soon?

Mason: ASAP!

Amanda: When you say that, what do you mean by ASAP?

Mason: I mean as soon as possible, sweetie! I mean, we're not getting any younger, right, and I don't want to be the parents that are carting wheelchairs and walkers to their kids' Little League game. I want to be the guy out there coaching Little Stevie's team! Or Little Stephanie's!

Amanda: You don't even like baseball. What are you talking about?

Mason: Sweetie, that's not the point. It's just, I'm saying, we're not getting any younger.

Amanda: I know. But you know, there's all these exciting things going on with the company, Greta's coming on board, we've all these new subscribers, my new role as president here. I just don't want to have to sacrifice any of this for the sake of…

Mason: Sacrifice stuff for the happiness of our future child? I mean, what are you saying?

Amanda: I don't know. I just, I need some time to think about it, and now is not a good time. I need to get these quarterly reports out ASAP! OK? So just ssh!

Mason: She'll come around. Sssh. Sssh.
Grammar Point
Go Super to learn "Phrasal Verbs" from this lesson
Quizzes
Go Super to take Quiz
Lesson MP3
Go Super to download full lesson MP3
The iTEP® test
Sponsored by
Discussion
Go Super to Listen
Marni has come in to the office to introduce her new baby, Dawn, to her former co-workers. Both Mason and Amanda think that Dawn is very cute, especially Mason. He is starting to think that babies are the coolest thing ever.

Amanda, on the other hand, is a little worried. She notices that Marni has spit-up all over her clothes. She's concerned when Marni mentions not being able to fit into her old clothes because of weight she's put on.

After Marni leaves, Mason is ready to talk to Amanda about the two of them having babies. He wants to start very soon. In fact, he wants to start as soon as possible, or ASAP. Amanda isn't sure. There are a lot of good things going on in her work life, and she doesn't want to mess that up by having a baby too soon. It seems as if this issue might bring about some tension in Mason and Amanda's relationship.

Can you think of a time when a friend or partner wanted to do something ASAP, but you wanted to wait? Do you think acronyms like ASAP are an effective way to communicate ideas?
Comments
Indonesia
Eritrea
Hungary
Germany
Thailand
India
Saudi Arabia
Argentina
Iraq
Egypt
Congo, Democratic Republic Of The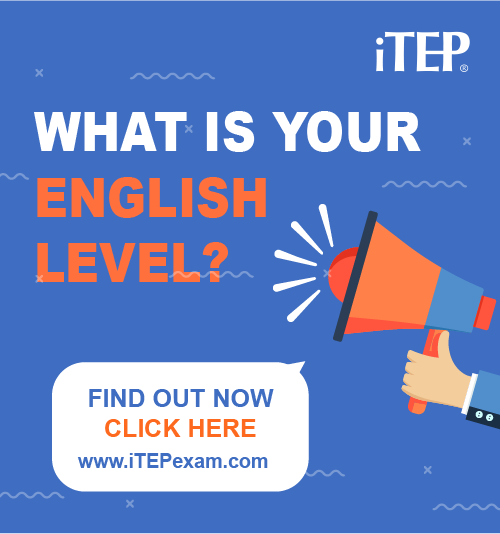 Post Ebaby! lessons on your blog: