Intro
1. Learn Vocabulary
- Learn some new vocabulary before you start the lesson.
Go Super to Listen
2. Read and Prepare
- Read the introduction and prepare to hear the audio.
Go Super to Listen
You're single, and you're looking for someone to date. You might decide that you want to find someone with a particular color of hair, or with similar interests to yours. Maybe you want someone with a good sense of humor, or someone who's very serious. Do you also think about what age you want the person to be? Do you come up with a preferred age range?

People date people who are different ages from them all the time. But is there such a thing as going too young? If you're 30, do you think it would be fine to date someone who is 20? Or would that make you feel as if you're dating someone who's just not mature enough? When someone is dating someone who is much younger than seems appropriate, you might say that they're robbing the cradle. A cradle is a bed that a baby sleeps in. Obviously, the person isn't dating a baby, but you might use the expression to show your disapproval.

Jeff is single, and he's got his eyes on someone in the office. Find out whether Marni thinks he's acting in an age-appropriate manner in this dating English lesson.
你是单身,正在寻找约会对象。你可能决定希望找到头发颜色特别的人,或者与你有相似兴趣的人。你还可能希望找到有幽默感的人,或是非常严肃的人。您是否也考虑过伴侣的年龄?你是否有首选年龄范围?

人们总是约会与自己年龄不同的人。但是否会出现约会对象太年轻的情况?如果你 30 岁,你认为与 20 岁的人约会是否合适?换言之,你是否觉得自己在与不够成熟的人约会?如果某人与比合适年龄段小很多的人约会,你可能会说他们是老牛吃嫩草。摇篮是婴儿睡觉的地方。很显然,此人并非与婴儿约会,但你可能会使用这个说法来表示你的不赞成。

杰夫单身,他看上了办公室里的某人。在本节约会英语课上,看看玛尼是否认为杰夫与对方年龄合适。
3. Watch
- Watch the video without reading the dialog.
Dialog
1. Listen and Read
- Listen to the audio and read the dialog at the same time.
2. Study
- Read the dialog again to see how the vocab words are used.
Amanda: Hey, Jeff, this is Lily. She's here interviewing for the new assistant position.

Jeff: Hello! I'm Jeff.

Lily: Hi, I'm Lily.

Amanda: Yeah, I just said that. But, OK. Why don't you head back here with me and we'll chat?

Lily: OK.

Marni: Hey, Jeff.

Jeff: Hey, Marni. What are you doing here?

Marni: Oh, I realized I left my favorite snowglobe here. And here it is. I thought Dawn might really like to look at the snowfall.

Jeff: Yeah, I think babies like that.

Marni: Mmm Hmm. Who was that girl with Amanda?

Jeff: Oh, she's…Lily. I think Amanda's trying to hire some new people with some more youthful energy. And if I do say so myself, she has got some youthful energy.

Marni: Jeff, that's gross! She was like 20 years old!

Jeff: So?

Marni: So, Jeff, I really want you to find a girlfriend and stuff, but don't you think you should be dating somebody your own age? I mean, robbing the cradle's not the way to go.

Jeff: Hey, I know Dawn is not my child. I would never come steal her while she's sleeping.

Marni: No, Jeff, I don't mean Dawn! I just mean…that girl was pretty, but she's too young for you. It just seems to me you should date someone your own age, someone you might have something more in common with.

Jeff: Come on, I like tons of things young people like. The Internet, cell phones, shoes, chocolate, video games…

Marni: OK, Jeff. I'm just trying to be your friend here. I'm just saying there's probably plenty of people your age that you could really connect with, and have a meaningful relationship that you do deserve.

Jeff: Are you saying she's not mature?

Marni: Forget it. I'm just here to get my snowglobe and I'm gonna get out of here. OK?

Jeff: Yeah. OK, Marni. Good seeing you. Thanks for the advice.
Grammar Point
Go Super to learn "Modal Verbs" from this lesson
Quizzes
Go Super to take Quiz
Lesson MP3
Go Super to download full lesson MP3
The iTEP® test
Sponsored by
Discussion
Go Super to Listen
Lily comes into the office to interview for a new position, and Jeff is immediately interested in her. Marni, who's come in to retrieve her snowglobe, thinks Lily is way too young for Jeff. She accuses him of robbing the cradle. She doesn't mean that she thinks he's going to steal her baby, but just that Jeff should date someone older.

Jeff doesn't know why Marni's making such a big deal. Jeff thinks he likes lots of things that young people like. Some of those things, though, like chocolate or shoes, are not things that are really specific to young people.

Eventually Marni gets frustrated. She's trying to be his friend and give some helpful advice, but he just won't listen to her.

What do you think about people dating people that are much younger or older than them? Have you ever had a friend who you thought was robbing the cradle? What did you say to him or her?
Comments
Brazil
Iran, Islamic Republic Of
South Korea
Indonesia
Canada
Iran, Islamic Republic Of
Japan
Argentina
Bangladesh
Japan
Argentina
Egypt
Pakistan
Argentina
Iran, Islamic Republic Of
Argentina
Egypt
Iran, Islamic Republic Of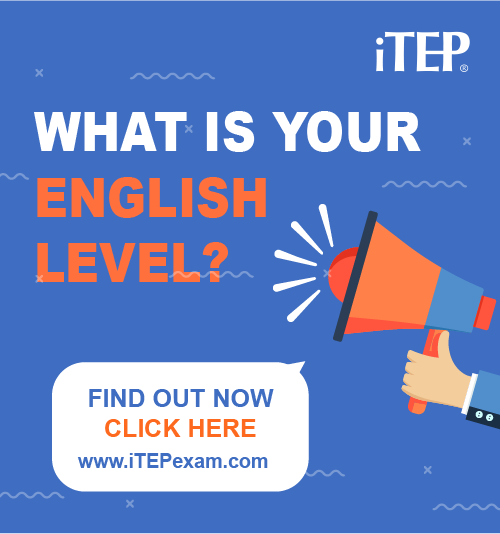 Post Ebaby! lessons on your blog: