Intro
1. Learn Vocabulary
- Learn some new vocabulary before you start the lesson.
Go Super to Listen
2. Read and Prepare
- Read the introduction and prepare to hear the audio.
Go Super to Listen
If you're someone who is accident-prone, chances are you've broken a bone or two in your lifetime. Breaking a finger or toe can be a relatively minor injury, but a broken arm or leg can take a very long time to heal. Sometimes a broken bone even requires surgery.

When you're young, breaking a bone might be seen as something kind of cool. You might get to wear a cast, and have all your friends sign their names or write get well messages. It's probably more difficult to break a bone when you're older, because it's less exciting, and your bones might take longer to heal. Find out whether Mason or Greta has broken more bones in this health English lesson.
如果你是经常遭遇事故的人,那么在你的生命中,可能会遇到一次或两次骨折。手指或脚趾骨折可能是相对轻微的损伤,但胳膊或腿骨折可能需要很久才能愈合。有时,骨折甚至需要进行手术。

如果你年轻,骨折可能是件挺酷的事。你可能会带着护套,所有的朋友都签上自己的名字或写上祝福的话语。当你年龄较大时,骨折就很麻烦了,因为它让人兴奋的程度减少了,而且你的骨头可能需要更长时间才能愈合。在本节健康英语课上,看看梅森与格里塔,谁骨折的次数多
Dialog
1. Listen and Read
- Listen to the audio and read the dialog at the same time.
2. Study
- Read the dialog again to see how the vocab words are used.
Greta: Have you ever broken a bone?

Mason: Yeah, I did when I was in like fifth grade. I fell off the swings, backwards, broke my arm. It was pretty epic.

Greta: But when you're in fifth grade and you get a cast, it's like kinda awesome, right, cause all your friends sign it, and it's this badge of an adventure that you had.

Mason: Yeah. That was what it was.

Greta: All of my broken bones have happened as an adult, so there was never an aren't-I-cool-sign-my-cast thing, it was just terrible that I had a broken bone.

Mason: What happened?

Greta: I don't think of myself as being particularly accident-prone, but I have fallen off a boat and been hit by a car. And in both of those cases, I ended up with some broken bones. When I was hit by the car, I was on crutches for like almost three months. The lady ran over my foot and crushed most of the bones. So yeah, I guess I am accident-prone when you really think about it. But I don't really view myself that way.

Mason: So are you more cautious now, or do you worry about other people getting hurt a lot? How did that impact your behavior?

Greta: I'm definitely more cautious. I don't particularly like to go on the water. I always look both ways three or four times before I cross the street, and I don't right now worry about everybody getting hurt. I think when I have kids, I will probably tend to be overprotective when it comes to anything that I perceive could break a bone, or get them hurt.
Grammar Point
Go Super to learn "Present Perfect Tense" from this lesson
Quizzes
Go Super to take Quiz
Lesson MP3
Go Super to download full lesson MP3
The iTEP® test
Sponsored by
Discussion
Go Super to Listen
Greta and Mason have both broken bones, but at very different times in their lives. Mason broke his arm when he was young. He got a cast, and it was cool, because his friends all signed it. The broken bone made it seem as if he'd had some kind of an adventure.

Greta, on the other hand, has only broken bones as an adult. It's not nearly as much fun. It felt pretty terrible, actually.

Greta didn't used to think of herself as someone who was accident-prone, but now that she's gotten hit by a car and fallen off a boat, she may have to adjust her thinking. She's much more cautious now, because she doesn't want to get hurt again. She'll probably be worried about her children getting hurt someday, too.

Have you ever broken a bone? Are you a cautious person? Are you accident-prone?
Comments
Russian Federation
Ukraine
Ukraine
Japan
Canada
Egypt
Hungary
Philippines
Argentina
Azerbaijan
South Korea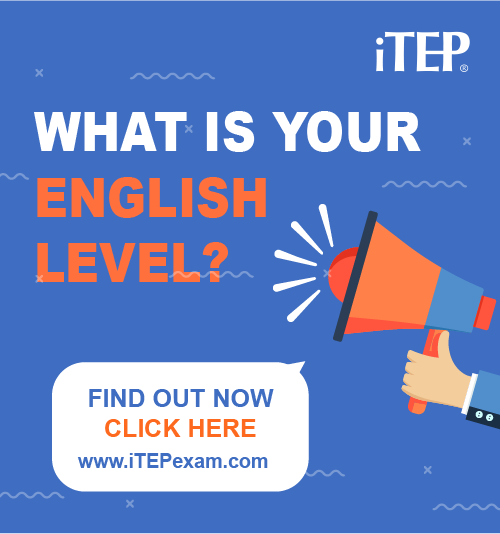 Post Ebaby! lessons on your blog: