Quote
1. Quote
- Listen to the quote and guess what the slang means.
Go Super to Listen
"I shouldn't put it out there, but I can see us living here one day."
- Comedian Ellen DeGeneres on the possibility of moving to Australia (People)
"我不该直言不讳,但是我想我们总有一天会居住在这里。"
- 喜剧演员艾伦·德杰尼勒斯 (Ellen DeGeneres) 谈论移居澳大利亚的可能性。
Definition
1. Definition
- Study the definition.
Go Super to Listen
suggest, bring up
2. Use
- Learn how the slang is used.
Go Super to Listen
Let's say you're hanging out with a group of friends. Everyone is arguing over where to eat dinner. One friend wants pizza, another wants Chinese food, and another is in the mood for falafel. Getting sick of all the arguing, you speak up: "Can I just put this out there?" you say. "What if everyone got the kind of food he or she wanted, and we all went back to eat at my house?"

When you have an idea or a thought and you put it out there, you're not making a strong argument. You're simply adding that idea to the conversation. You're putting your thoughts out into the air. You put the idea out there and give others the opportunity to pick it up and do something about it.

As a celebrity, Ellen DeGeneres knows that when she speaks, people listen. Therefore, she has to be especially careful about what she puts out there. She just had a great trip to Australia, and she could imagine living there one day. She's so excited about it that she puts the thought of living in Australia out there, even though she's not committed to the idea of moving yet.

When you are having a discussion and you have an idea, do you usually make a strong argument or just put your idea out there?
Examples
1. Examples
- Hear some example sentences.
Go Super to Listen
"I'm just going to put it out there: I could really go for a burger right now. Do you want to go to the diner?"
"I shouldn't even put it out there, but have you ever been to Hawaii? Tickets are really cheap right now."
"Don't argue with me, I was just putting it out there! I don't really care either way."
Winners
1. Winners
- See who guessed the slang definition correctly.
The iTEP® test
Sponsored by
Comments
South Korea
Russian Federation
Belarus
Argentina
Egypt
Taiwan
Azerbaijan
Germany
United States
China
Egypt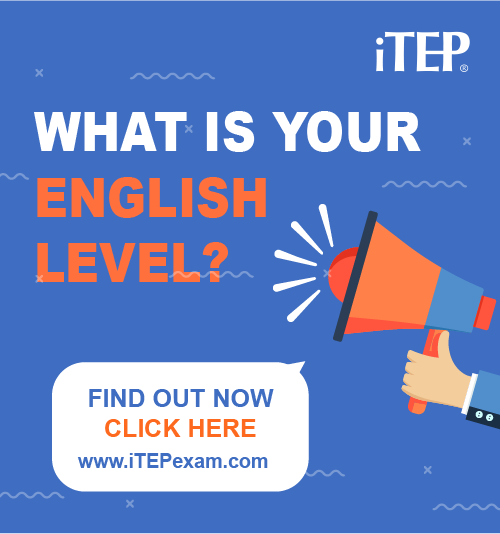 Post Ebaby! lessons on your blog: