Intro
1. Learn Vocabulary
- Learn some new vocabulary before you start the lesson.
Go Super to Listen
2. Read and Prepare
- Read the introduction and prepare to hear the audio.
Go Super to Listen
The verb "pitch" has many meanings. It can refer to the throwing of a baseball. When you put a tent together, you pitch a tent. Pitching is also something you do with a pitchfork, which is a tool used to gather hay. You might pitch hay into a big pile, called a haystack. That sounds difficult to do on your own, doesn't it? Maybe you'd like a friend to pitch in?

Pitching in isn't just about gathering hay, or building a tent, or tossing balls. You pitch in whenever you help someone do something else. You could pitch in some help for your friend on his moving day, or you could pitch in some money to help your friend pay her medical bills. You could pitch in at work during a busy time, or pitch in and help drive the kids to school. Pitching in is any form of helping out.

Amanda's about to ask the workers at the office to pitch in. Find out why she needs help in this work English lesson.
动词"pitch"有多种意思。它可以表示投掷棒球。和"tent"(帐篷)连用,表示搭建帐篷。"pitching"还表示使用干草叉收集干草这一动作。你可以把干草堆成干草堆。可是要自己完成的话,感觉有点难,是不是?或许你会叫朋友一起帮忙?

"pitch in"的意思并不局限于收集干草、搭帐篷或投球。无论你帮助他人做什么事情,都可以用"pitch in"。你可以在朋友搬家时助一臂之力,或帮朋友垫付医药费。你可以在工作中帮助忙碌的同事,或开车把朋友的孩子送到学校。"pitch in"表示任何形式的帮助。

阿曼达打算请办公室的同事帮忙。在本节以工作为话题的英语课中,看看阿曼达为什么要请别人帮忙。
3. Watch
- Watch the video without reading the dialog.
Dialog
1. Listen and Read
- Listen to the audio and read the dialog at the same time.
2. Study
- Read the dialog again to see how the vocab words are used.
Amanda: Okay everyone, I just got off the phone with Greta. I've got some great news. I was a little worried about that whole penguin-eyelash scandal thing. Turns out people seem to have forgotten about it already.

Jeff: Really? Weren't they accusing her of stealing penguin eyelashes, and giving her death threats and stuff?

Lily: That's what the internet is like. One minute, it's a huge scandal, the next minute, completely forgotten.

Amanda: Lily's right. Thankfully tons of guys have still submitted their profiles in to win a date with Greta. And I've asked her to pick her first date by the end of this week. Things are gonna get really busy around here really soon, guys.

Mason: How soon?

Jeff: What guys?

Amanda: What this means for us is that I'm going to have to ask all of you to pitch in.

Mason: Wait.

Amanda: It might mean a little overtime, it might mean some extra work around here.

Mason: Isn't that why you hired Lily? To do a little bit of extra stuff so you would have some free time to do your other stuff? Personal, family stuff?

Amanda: Mason, I don't think this is the time or place to talk about that. Lily's not going to be around much longer to pitch in, anyway.

Jeff: You're leaving?

Amanda: Yeah. She's going to pursue her dream of becoming a chef.

Lily: That's the plan. But I'm more than willing to pitch in as much as you need me to until I go.

Jeff: I've got to admit, I don't like the idea of Greta going on a date with one of those guys from the contest.

Mason: I totally agree. Cause if she starts going on all those dates, it's gonna get so busy around here. Amanda will never want to have a baby with me!

Jeff: Alright. I have an idea. If you're willing to help out, I'd like you to pitch in.

Mason: You've got it, buddy.
Grammar Point
Go Super to learn "Past Progressive Tense" from this lesson
Quizzes
Go Super to take Quiz
Lesson MP3
Go Super to download full lesson MP3
The iTEP® test
Sponsored by
Discussion
Go Super to Listen
There was a big scandal last season when Greta was accused of hurting penguins. Luckily, no one is worried about that anymore, and the big promotion can continue. Amanda hopes that Greta will find a date soon, and that means everyone at the office will have to help out and pitch in. They might even need to work overtime.

Jeff and Mason aren't happy about this news, but not because they don't want to do more work. Jeff doesn't like the idea of Greta dating someone else. Could it be that he has feelings for her? And Mason is afraid that if things get too busy at the office, Amanda will never want to have a baby.

Luckily, Jeff has a plan. He's going to need Mason to pitch in to make the plan happen.

What kind of plan do you think Jeff has? Do you think it will work? Was there a time that you were asked to pitch in to help with a project?
Comments
Brazil
Argentina
Mexico
Syrian Arab Republic
Japan
Philippines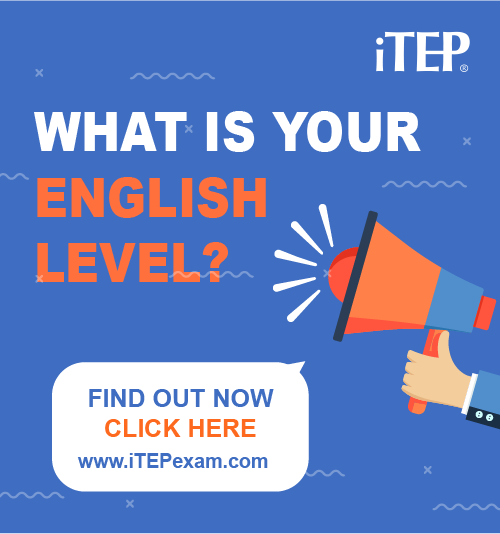 Post Ebaby! lessons on your blog: