Intro
1. Learn Vocabulary
- Learn some new vocabulary before you start the lesson.
Go Super to Listen
2. Read and Prepare
- Read the introduction and prepare to hear the audio.
Go Super to Listen
Have you ever lived with a spouse or partner? As much as you may love each other, after a while, your partner may start to get on your nerves. Maybe you wish she would wash her dishes more, or that he would stop snoring. Then one day, she goes out of town for a business trip, and something amazing happens. You start to miss her. You start to remember all the things about her that you loved so much. That's because absence makes the heart grow fonder.

When you have time away from someone, all the day-to-day aspects of their personality aren't there to bother you. You have time to remember the big things that you love about them. It almost feels as if your heart has room to grow and love again. In your partner's absence, you can really feel those feelings of fondness, or love, that made you fall for your person in the first place.

Devan's on vacation away from her husband, Jason. Does absence make her heart grow fonder? Find out in this relationships English lesson.
你是否曾经与配偶或伴侣一起生活?尽管你们彼此深爱着对方,但不久之后,你的伴侣可能开始让你心烦。也许,你希望她经常洗碗,或者希望他停止打鼾。有一天,她去外地出差,然后一些奇妙的事情就发生了。你开始想念她。你开始想起你深爱的关于她的一切。这就是小别胜新婚。

当你离开某人时,他性格中的各个日常因素都不再困扰你。你有时间去想起伴侣身上那些让你爱上的重要东西。你的心仿佛重新有了成长和爱的空间。当伴侣不在身边时,你会真切地感受到最初喜欢或爱上对方的那种感觉。

德凡离开她的丈夫詹森去度假。她会有小别胜新婚的感受吗?在本节恋爱关系英语课上,找出答案。
3. Watch
- Watch the video without reading the dialog.
Dialog
1. Listen and Read
- Listen to the audio and read the dialog at the same time.
2. Study
- Read the dialog again to see how the vocab words are used.
Marni: So, what's it like to be back in town?

Devan: It's great. And weird. There are all these things that I hated about the city that now seem kind of cool and exciting.

Marni: Like what?

Devan: Like all the people and the noise. I even miss the traffic! I used to drive around in my car and listen to the radio, and now I have no idea what's going on in the world.

Marni: I guess I can see where you would miss those things, being away from it, but I bet if you moved back to town, all this noise would just totally annoy you. You know what they say: Absence makes the heart grow fonder.

Devan: That's probably true. It's probably because I've been away from the city that I miss it so much. But anyway, enough about me. I want to hear about your baby! How is it being a mom?

Marni: It's great. I love it. You know, Dawn is just the best. I wake up every day, and when she smiles at me, it just makes my heart melt.

Devan: That's great. I can't wait to meet her.

Marni: I know. I wish I could have brought her in to work today. You know, it sounds kind of crazy, but even when I'm away from her for just a few hours, I miss her so much.

Devan: But I thought absence makes the heart grow fonder?

Marni: I don't think I could be any more fond of her than I already am. So, how about you and Jason? Are you guys going to jump on the baby train anytime soon?

Devan: You know, we're not. We're both fond of kids and everything, but I don't think either one of us is interested in becoming a parent. It's just not in our plan.

Marni: I respect that. Not everybody has to have kids.

Devan: And to be honest, Jason's more into his garden these days anyway. It seems like all those flowers and vegetables are like his children. It's kind of driving me a little bit crazy.

Marni: Oh, no. You sound annoyed.

Devan: I am. I'm cuter than a spinach plant, aren't I?

Marni: Totally. Maybe it's a good idea that you took this trip. You know what they say: Absence makes the heart grow fonder. I bet Jason is at home, just dying for you to get back.

Devan: I hope so.
Grammar Point
Go Super to learn "Used to Do vs Be Used to" from this lesson
Quizzes
Go Super to take Quiz
Lesson MP3
Go Super to download full lesson MP3
The iTEP® test
Sponsored by
Discussion
Go Super to Listen
Marni and Devan have gotten together to catch up while Devan is visiting. Devan is glad to be back in town, but it's making her question whether leaving was a good idea. She wanted to get away from all the noise and crowds of the city, but now she realizes that she missed those aspects of city living.

Marni points out that it's easier to miss things once you leave them, because absence makes the heart grow fonder. Sometimes it's even a good idea to go away from something or someone. That way when you see them again, it will be extra great to see them. Devan hopes that this is what happens when she sees Jason again. She feels as if he hasn't been paying enough attention to her recently.

Do you agree that absence makes the heart grow fonder? Can you think of a time when being away from something or someone made you appreciate them more?
Comments
Iran, Islamic Republic Of
Iran, Islamic Republic Of
Iran, Islamic Republic Of
Iran, Islamic Republic Of
Iran, Islamic Republic Of
China
China
Iran, Islamic Republic Of
Iran, Islamic Republic Of
Iran, Islamic Republic Of
Mexico
Japan
Iran, Islamic Republic Of
Tunisia
India
Russian Federation
Brazil
Germany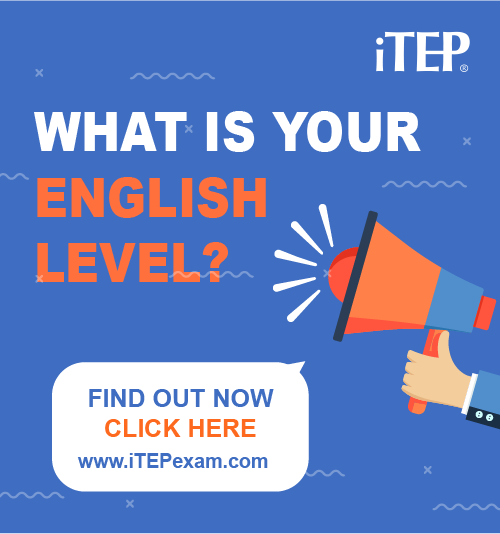 Post Ebaby! lessons on your blog: