Intro
1. Learn Vocabulary
- Learn some new vocabulary before you start the lesson.
Go Super to Listen
2. Read and Prepare
- Read the introduction and prepare to hear the audio.
Go Super to Listen
Have you ever been studying for a test in a library and suddenly found yourself asking, "What's that noise?" It turns out the person at the desk next to you is blasting music through her headphones. It's driving you crazy. You ask her to turn down the music. She says, "But I can only study with music on!"

People can have very different study habits. Some of us need complete silence, while others need noise. Some of us get distracted if there are other people around, while others can't focus when they're alone. Get the room just how you like it to study English and learn about Jason and Vanessa's study habits in this English lesson.
你是否曾为应对考试而在图书馆苦读,继而会突然自言自语道"是什么噪音?"结果发现噪音来源于你的邻桌,此刻她正带着耳机倾听震撼力十足的音乐。这让你感到抓狂。你要求她调低音量。她却说:"我听着音乐才能学习!"

人们的学习习惯千差万别。一些人需要完全安静的环境,而其他人则需要嘈杂的环境。有些人当其他人在周围时会分心,而另一部分人独自学习时则不能专注。找一间适合你学英文的房间,看看在本节课中詹森和瓦内萨的学习习惯。
Dialog
1. Listen and Read
- Listen to the audio and read the dialog at the same time.
2. Study
- Read the dialog again to see how the vocab words are used.
Vanessa: Hey, what are you doing over there? Are you studying?

Jason: Uh, yes. Yes!

Vanessa: Do you mind if I put on some music?

Jason: I actually would prefer if you didn't. I find it easier to study in complete silence.

Vanessa: Really?

Jason: Yeah.

Vanessa: Wow. You sound pretty particular about when you study. What else do you need?

Jason: I try not to be too hungry, or too full. I like to be by myself. I don't like to study in a library or anything. There's even too many distractions for me in a library you know, people walking around. What do you do?

Vanessa: Well, usually I'll just pull an all-nighter, you know? Just try to cram and get whatever facts I can in before the sun comes up. You know, I'll make flashcards, but if I'm just studying for one night that doesn't happen.

Jason: That sounds kinda crazy! I try to stay ahead of the game, you know, study things…Maybe if I'm studying for a test I'll start a few days before the test and just brush up at the end.

Vanessa: Hmm. It sounds like you have more discipline than I do when it comes to studying.

Jason: Speaking of… I think I'm gonna get back to it.

Vanessa: Oh. Alright.
Grammar Point
Go Super to learn "Gerunds vs. Infinitives" from this lesson
Quizzes
Go Super to take Quiz
Lesson MP3
Go Super to download full lesson MP3
The iTEP® test
Sponsored by
Discussion
Go Super to Listen
Vanessa asks Jason what he's up to, and if he'd mind if she turned on some music. Jason does mind, because he's studying, and he prefers to study in complete silence.

Vanessa is surprised by this, and she wonders what other study habits Jason has. He likes to make sure he's eaten just the right amount of food, and he doesn't like to study in a library, or any place where there might be distractions.

These are very different from Vanessa's study habits. Vanessa usually just studies the night before. Jason can't imagine studying so last-minute. He's very disciplined. In fact, he's so disciplined that he wants to quit talking about studying and get back to work.

What are your study habits? What do you do if someone interrupts you when you're studying? How would you like to change or improve your study habits?
Comments
Iran, Islamic Republic Of
Malaysia
Iran, Islamic Republic Of
Saudi Arabia
Brazil
Iran, Islamic Republic Of
Ukraine
Iran, Islamic Republic Of
Iran, Islamic Republic Of
Andorra
Russian Federation
Philippines
Philippines
Thailand
Saudi Arabia
Brazil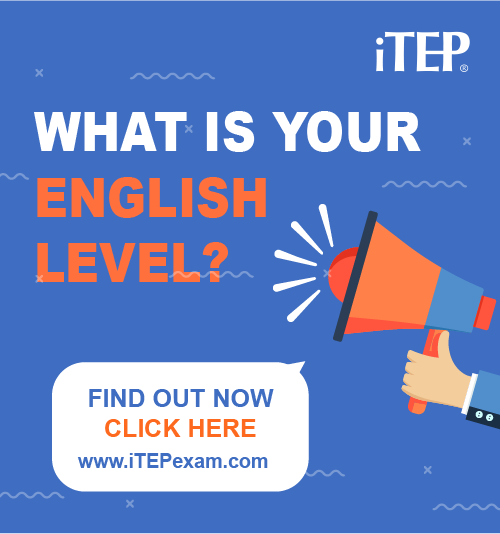 Post Ebaby! lessons on your blog: