Quote
1. Quote
- Listen to the quote and guess what the slang means.
Go Super to Listen
"It's hard to say you identify with someone who's facing life and death and war."

Actor Jennifer Lawrence, talking about her role as Katniss in "The Hunger Games: Catching Fire" (Entertainmentwise)
Definition
1. Definition
- Study the definition.
Go Super to Listen
relate to; understand; feel the same as
2. Use
- Learn how the slang is used.
Go Super to Listen
To identify something is to know what something is and to call it by name. Maybe you're walking in the forest and you hear a bird's song. The song might help you identify that bird, or maybe it's the color of the bird's feathers. There's something about that bird that you know from an experience in your life. Maybe you took a class, or maybe your dad taught you about birds. Somehow you just know what kind of bird is singing this song.

If you identify with someone, you know something about that person that is also true about you. You might identify with her because you went to the same university. Maybe you identify with him because you are both the oldest son in your family. Or perhaps you're both experiencing a breakup, so you know how terrible it feels and you can identify with that person's pain.

Jennifer Lawrence is talking about the character "Katniss" from The Hunger Games movies. Katniss is living in a world that is full of war and she has to fight to stay alive. Jennifer has never had that experience, so she can't identify with Katniss.

Is there someone in your life that you can identify with? What do you share in common?
Examples
1. Examples
- Hear some example sentences.
Go Super to Listen
"I can really identify with the main character in this book because I have experienced the same problems."
"Laura can identify with Molly because Laura grew up poor, too."
"New moms can identify with each other. They're all so tired!"
Winners
1. Winners
- See who guessed the slang definition correctly.
The iTEP® test
Sponsored by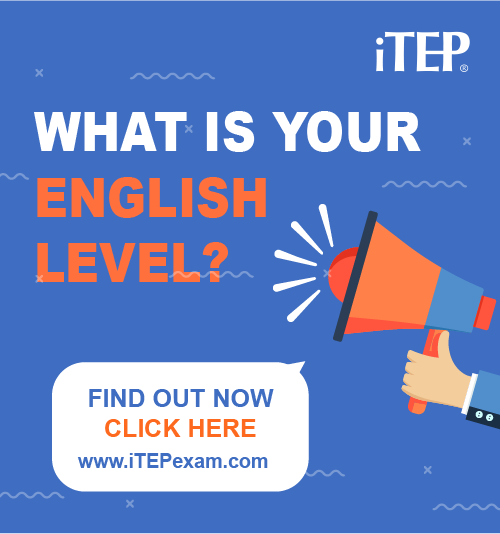 Post Ebaby! lessons on your blog: