Quote
1. Quote
- Listen to the quote and guess what the slang means.
Go Super to Listen
"Everyone is holed up in their homes now trying to stay warm so it's hard to stay active. There are a variety of ways to stay busy with your kids to keep the time occupied even though you feel like you're getting cabin fever."

Olympic gold medalist ice skater Kristi Yamaguchi, talking about playing with her kids indoors (Celebrity Parents)
Definition
1. Definition
- Study the definition.
Go Super to Listen
bored or restless feeling from being inside too long
2. Use
- Learn how the slang is used.
Go Super to Listen
Having a fever is no fun. You're sick. You probably have to stay in bed. And you definitely don't feel like doing anything or seeing anybody.

When you have cabin fever, you're not really sick, but you don't feel well, either. If you have cabin fever, you're stuck inside a small space, like a cabin in the woods, and you can't go outside. You might think the walls are getting smaller and smaller, and you're pretty sure you'll go crazy if you don't get out quickly!

Sometimes people have cabin fever because there's a storm outside. It's snowing really hard, and it's not safe to go outdoors. Other times, cabin fever simply means that a person is bored. Students might have cabin fever by the end of a long school day. A patient who just had surgery might have cabin fever because he has to stay in bed for many days to heal.

Olympic gold medalist Kristi Yamaguchi has some tricks for keeping her daughters busy when they have to stay inside all day. She doesn't want them to get cabin fever, so she makes sure they have plenty of crafts to make and games to play. That way, they won't feel stuck inside. Their brains are active, so the girls won't get bored.

Do you get cabin fever if you have to stay indoors for a long time? How can you keep busy when you can't go outside?
Examples
1. Examples
- Hear some example sentences.
Go Super to Listen
"I'm getting cabin fever in here. Let's go out."
"I had cabin fever after my knee surgery because I had to stay in bed for two weeks."
"Mark's new girlfriend loves the outdoors. She gets cabin fever if she stays inside for too long."
Winners
1. Winners
- See who guessed the slang definition correctly.
The iTEP® test
Sponsored by
Comments
Turkey
Germany
Ecuador
Turkey
Brazil
Congo, Democratic Republic Of The
Spain
Spain
China
China
Philippines
China
Brazil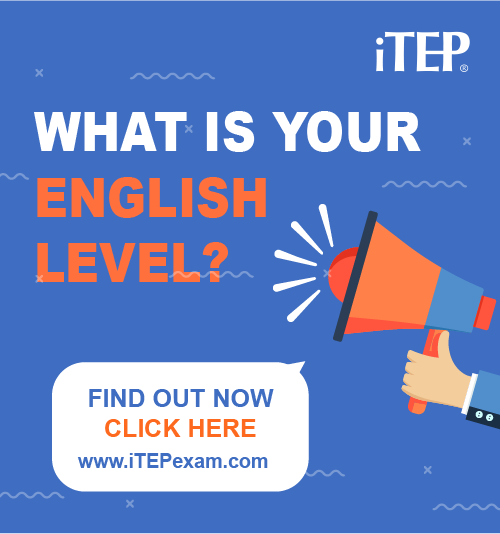 Post Ebaby! lessons on your blog: