Quote
1. Quote
- Listen to the quote and guess what the slang means.
Go Super to Listen
"You're there day in and day out. You're the person that has the closest relationship with all the crew members, with the director, with the producers. And you really feel part of that ensemble that you don't feel necessarily if you're, like I have been, more of a supporting actor."

Actor Kit Harington, talking about his lead role in the movie Pompeii (Moviefone)
Definition
1. Definition
- Study the definition.
Go Super to Listen
all the time
2. Use
- Learn how the slang is used.
Go Super to Listen
There are some things in life that we know are always true. For example, we know that the sun will rise every morning and set every evening. We know that there are 24 hours in each day. Many of us also have certain habits or activities that we always do. We have routines like eating, sleeping, and brushing our teeth that are part of our lives day in and day out. Just like the sun rising and the clock ticking, these activities happen every day.

Sometimes, the things that happen day in and day out are not good. The lady who talks about her cat day in and day out might be lonely and a little crazy. It's clear she needs a new topic for conversation. The man who is at the office day in and day out might work too much. Maybe he is making a lot of money, but he probably has little time for family and friends.

For actor Kit Harington, working on the movie Pompeii became a day in and day out activity. Since he was the lead actor in the movie, he had to be on set every day. Making the movie was a normal part of his life.

What activities are part of your life day in and day out? Do you prefer things to stay the same or to change?
Examples
1. Examples
- Hear some example sentences.
Go Super to Listen
"My neighbor plays really loud hip hop day in and day out."
"My baby brother is obsessed with trucks. He talks about trucks day in and day out."
"She wears her hair the same way day in and day out. It's time for a change!"
Winners
1. Winners
- See who guessed the slang definition correctly.
The iTEP® test
Sponsored by
Comments
Turkey
China
China
Poland
China
Poland
Germany
Brazil
Uzbekistan
Iran, Islamic Republic Of
Slovakia
Russian Federation
Taiwan
South Korea
Saudi Arabia
Japan
China
Japan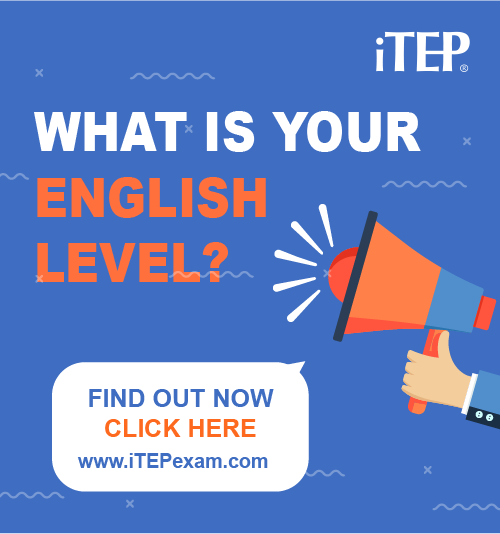 Post Ebaby! lessons on your blog: