A Dime a Dozen
Intro
1. Learn Vocabulary
- Learn some new vocabulary before you start the lesson.
Go Super to Listen
2. Read and Prepare
- Read the introduction and prepare to hear the audio.
Go Super to Listen
A dime is the name for a US coin that is equal to ten cents. Ten dimes (or 100 cents) is the same as the US dollar. And one dollar will not buy you very much in today's world! You can't even buy a cup of coffee for a dollar.

The word dozen simply means a group of twelve (12). Eggs are usually sold "by the dozen," for example, but you can buy anything by the dozen. If you ask for a dozen of anything, people know that you want twelve.

Now that you understand how much one dime could buy you, it's easy to understand that if you can buy twelve things for a dime, each of those items is very inexpensive. They are probably not unique, but common and easy to find. In fact, you can probably find them all over your city or country. Because they are everywhere, we say they're a dime a dozen.

This expression also describes people in some situations. You could say that actors are a dime a dozen in Hollywood because there are so many people who want to be movie stars. Or that runners are a dime a dozen in a big race. People and things are a dime a dozen when there are so many of them that it would be hard not to find one!

Why does Jessica say that people like her are a dime a dozen? Learn more in today's English lesson.
3. Watch
- Watch the video without reading the dialog.
Dialog
1. Listen and Read
- Listen to the audio and read the dialog at the same time.
2. Study
- Read the dialog again to see how the vocab words are used.
Rafael: Hey, Lily.

Lily: Hey, guys! What brings you to the office?

Jessica: We were out getting some sandwiches, and I asked Rafael to show me Marni's office. I guess it's your office, too.

Lily: Yeah.

Jeff: And mine.

Rafael: Basically, all of my friends work in the same place. It's very convenient.

Jessica: Lily, that bracelet is gorgeous. Where did you get it?

Lily: It's from Guatemala, actually. These things are a dime a dozen in the markets down there. This little old Guatemalan woman actually taught me how to make them. I was thinking about starting a new one tomorrow.

Jessica: No way. They're gorgeous.

Lily: Do you want to learn? I could teach you.

Jessica: Really?

Lily: Yeah.

Jessica: That would be amazing.

Rafael: I'll give you our address. But we should get back for our 1:00 class, right?

Jessica: Right, yes. I will call you later, Lily.

Lily: Awesome.

Jessica: All right. Bye.

Lily: Bye!

Lily: My work is usually pretty mellow, but the other day, this guy came in and complained about his profile.

Jessica: What did he want you to do about it?

Lily: I don't know. But I gave him some pointers. He and his buddy are actually coming to rent out part of our office to start up this new celebrity website thing.

Jessica: Shut up. Are you serious?

Lily: Yeah. Why?

Jessica: Well, I love teaching yoga, but I have always wanted to work as a journalist. I wonder if they have any open jobs.

Lily: It's kind of a small company, but they might want an intern.

Jessica: You think so?

Lily: I can always ask.

Jessica: I bet people like me are a dime a dozen, though. They must get ten calls or emails a day.

Lily: They could say no, but they could say yes, too.

Jessica: That's true. Lily, I'm going to go work on my resume right now.

Lily: OK. You do that! Another time?

Jessica: Absolutely. Yes. All right, I'll see you soon. Bye!

Lily: Bye!
Grammar Point
Go Super to learn "Plural vs. Possessive "S"" from this lesson
Quizzes
Go Super to take Quiz
Lesson MP3
Go Super to download full lesson MP3
The iTEP® test
Sponsored by
Discussion
Go Super to Listen
Jessica and Rafael visit the office to see where Marni works. They talk with Jeff and Lily, and Jessica notices Lily's beautiful bracelet. Lily tells Jessica that she can teach her how to make her own bracelet, so the two of them make plans to get together.

Later at her apartment, Lily shares what working at AmericanDreamD8.com is like with Jessica. She tells Jessica about Brian and Gary, and how they're going to use part of the office to work on their website, StarScoop.com. Jessica wants to know more, especially if there are open jobs with this new company. Lily learns that Jessica has always wanted to work as a journalist, even more than as a yoga teacher!

Lily offers to ask Brian and Gary if they're looking for an intern. Jessica is excited by this idea, but she's a little worried that she is a dime a dozen. Even so, Jessica goes home to work on her resume.

What kinds of things are a dime a dozen where you live? Have you ever felt like you were a dime a dozen?
Comments
China
Peru
Belarus
Germany
China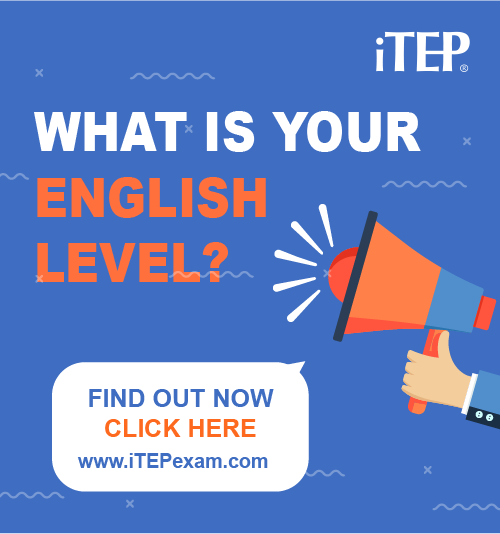 Post Ebaby! lessons on your blog: