Quote
1. Quote
- Listen to the quote and guess what the slang means.
"Basically, I just tell her to stick up for herself and let people know her opinions."
- Reese Witherspoon, talking about helping another actress.
Definition
1. Definition
- Study the definition.
defend herself, believe in herself, stay strong, don't let other people's opinions affect her, have self confidence, don't be afraid
2. Use
- Learn how the slang is used.
You can use this expression whenever someone is being picked on, made fun of, or insulted. It's a way of telling someone to believe in themself and be strong. For example, if you have a little brother and some of the other kids at school are mean to him, you should tell him to stick up for himself and earn their respect. Or, if your friend is feeling low because his parents think he did something wrong, you should tell him to be strong and stick up for himself.
When you tell someone to stick up for herself, it's a way of telling her that you believe in her.
Examples
1. Examples
- Hear some example sentences.
""My dog is a wimp. When other dogs come around he gets really scared. He needs to learn how to stick up for himself.""
""If you want a pay raise you have to stick up for yourself. You need to tell your boss that you are a really hard worker and that you deserve more money.""
""What's wrong with your sister? It seems like she's always sad. Are people mean to her at school? I think she needs to stick up for herself and have more self confidence because she's a great person.""
Winners
1. Winners
- See who guessed the slang definition correctly.
In my opinion stick up for means to defend.
by Gabi (Czech Republic)
I guess stick up for yourself means to stand firm and insist on your own opinions & belief and don't let others affect u…
by Amy
To stick up for someone is to defend them for things against them.
by Mag T
It means that she has to "defend herself" telling what she thinks about everything… "Stick up for…" means to defend a belief or a person…
by Alfonso (Spain)
I guess that "stick up" means "stand out", to highlight yourself and to show yourself.
by Sara
We think that the meaning of this expression is "to defend one's rights , or one's ideas".if somebody is bothering you or It´s not respecting you, you must stick up for yourself and make them listen to you!!!!
by Cumarebo´s English teacher (Venezuela)
I think " stick up for herself " means to speak up. Don't be affraid to let your voice heard or express yourself.
by Rungchi (Taiwan)
Come out in defense
by Niki
The iTEP® test
Sponsored by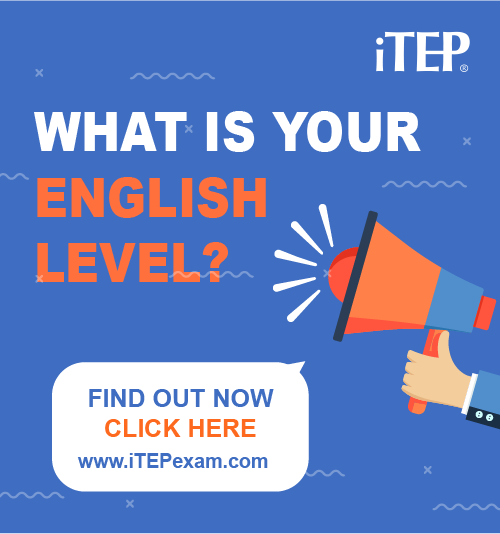 Post Ebaby! lessons on your blog: