Quote
1. Quote
- Listen to the quote and guess what the slang means.
Go Super to Listen
"As innocent as she may seem, every time I put her on the floor or the ground, she crawls to an electrical plug or eats something in her mouth. And she's been keeping me on my toes recently."

—Ebaby!'s Kat, speaking about watching her baby sister
2. Video
- Watch the video before learning the definition.
Definition
1. Definition
- Study the definition.
Go Super to Listen
require a person to be alert; need to be watched all the time
2. Use
- Learn how the slang is used.
Go Super to Listen
Kat helps to take care of her baby sister, Grace. She has to be careful because Grace will put almost anything into her mouth! This keeps Kat on her toes. She must watch Grace all the time. It would be dangerous not to watch her.

Many things can keep us on our toes, such as work or school. But when you're on your toes, you pay close attention to things. You can do many things this way, but you might also get tired. What keeps you on your toes? How often do you need to pay close attention to things?

Check out more videos by the English, baby! team on our Instagram page.
Examples
1. Examples
- Hear some example sentences.
Go Super to Listen
"My Advanced Math class really keeps me on my toes."
"You never know what Steve will do. He keeps everyone on their toes."
"Having a new puppy keeps you on your toes."
Winners
1. Winners
- See who guessed the slang definition correctly.
The iTEP® test
Sponsored by
Comments
Iran, Islamic Republic Of
Aruba
United Arab Emirates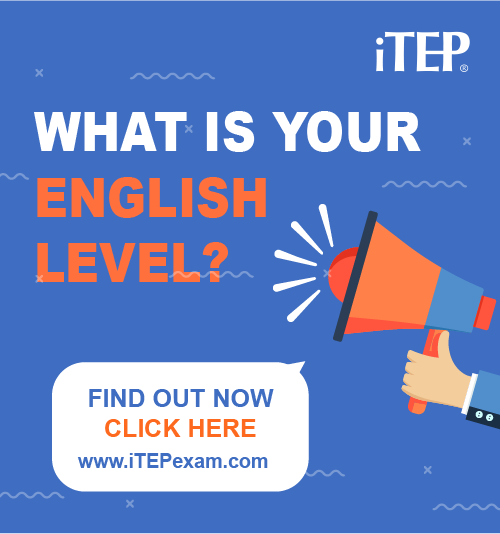 Post Ebaby! lessons on your blog: