Quote
1. Quote
- Listen to the quote and guess what the slang means.
Go Super to Listen
"So, I don't really like it when people give me cute nicknames. I like my real name. But if you must give me a nickname, I prefer the name Dom."

—Ebaby!'s Dominique, speaking about her dislike of cute nicknames
2. Video
- Watch the video before learning the definition.
Definition
1. Definition
- Study the definition.
Go Super to Listen
used to suggest the best way to do something one does not want to be done; used when people insist on doing a thing
2. Use
- Learn how the slang is used.
Go Super to Listen
Lots of people like to give their friends nicknames, but Dominique likes her real name best. She doesn't really want a nickname, but she knows people will give her one anyway. If they must give her a nickname, she wants them to call her Dom … and only Dom.

When a person says, "If you must …," it is a sign that they don't really want you to do something. But they know you want to do it, so they are giving you a suggestion about how to do it. When might you use this expression? Do your friends sometimes do things that bother you?

Check out more videos by the English, baby! team on our Instagram page.
Examples
1. Examples
- Hear some example sentences.
Go Super to Listen
"If you must play your music, please play it quietly. "
"Make sure you call her before 9 p.m. if you must call her."
"If you must drive in the snow, please drive carefully."
Winners
1. Winners
- See who guessed the slang definition correctly.
The iTEP® test
Sponsored by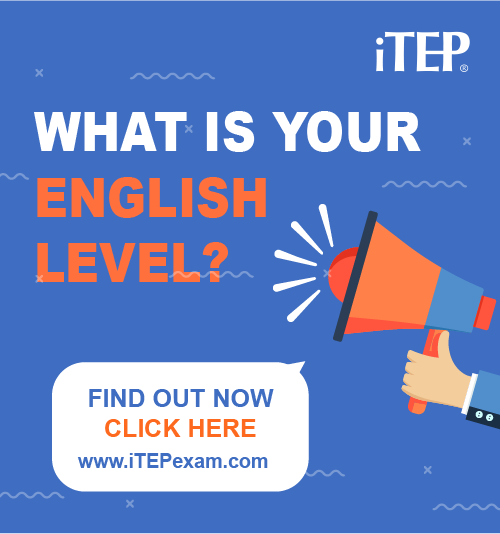 Post Ebaby! lessons on your blog: