Intro
1. Learn Vocabulary
- Learn some new vocabulary before you start the lesson.
2. Read and Prepare
- Read the introduction and prepare to hear the audio.
Legendary Japanese director Hayao Miyazaki has created another masterpiece. His newest film, Spirited Away, is one of the greatest animated films of all time. Critics and fans from around the world have given Spirited Away the thumbs up. Some have even said it's the best film created this year.
Spirited Away is very similar to Alice in Wonderland and The Wizard of Oz. It tells the story of a ten-year-old girl named Chihiro who discovers a secret world when she and her family get lost and enter a tunnel. The characters Chihiro encounters are strange, mysterious and endlessly interesting.
Josh recently saw Spirited Away. Learn more about the film by listening to him tell Beth all about it.
Dialog
1. Listen and Read
- Listen to the audio and read the dialog at the same time.
2. Study
- Read the dialog again to see how the vocab words are used.
Beth: So Josh, did you see any movies this weekend?
Josh: I finally got around to seeing this movie called Sprited Away, and it's uh, it's animated. It's like a Japanese animation movie. But it, it wasn't, it wasn't a children's movie. It was, it was interesting.
Beth: That sounds pretty cool. I love animated films. Um, is there something that you could compare it to? What, what was it like?
Josh: Well, with anime – I always, I often think that they look really interesting, but I don't understand them. Like there's cultural references and a style that I often just don't really get. But this movie, like, I understood its plot and it was just like, it was a fun adventure and it was, it was kinda, it was magical. I mean, it had, you know, ghosts and magic and that kind of thing in it. Um, and it was, it was just a story about, about one girl, and her adventure. It was just, it was amazing.
Beth: Ooh, it sounds pretty cool. Were there any famous people in it?
Josh: I don't think there were. I mean, I didn't know anyone. There were, I mean, I don't know who's in it the other foreign language versions either, but in, in English I think they were just voice talent.
Beth: That's cool. I know there's another film coming out. I think Brad Pitt is going to be doing the voiceover. It's an animated flim. Do you know the one that I'm talking about?
Josh: Uh, I don't think so, but I like Brad Pitt so I'm looking forward to that now that you mention it.
Beth: Yeah. Yeah. Well, it's cool when you discover who's behind the voice in animated films.
Josh: It's fun when you don't, uh, when you don't realize who it is until afterwards and then you're like, "Oh, that was Woody Harrelson!" Or, whatever.
Beth: Totally.
Josh: Well, cool. I definitely think you should check this one out, and I'll check out the one that's coming up.
Beth: Sounds good.
Quizzes
Go Super to take Quiz
Lesson MP3
Go Super to download full lesson MP3
The iTEP® test
Sponsored by
Discussion
Sounds like Josh really like Spirited Away. He can't contain his excitement for the film. I don't blame him. It's absolutely amazing.
I don't usually go to see animated movies, but I saw this one. It's by far the best animated movie I've ever seen. I didn't really like Toy Story or Aladdin, and I never saw The Lion King, but I would recommend Spirited Away to any and every person who likes to watch movies, whether they like animation or not.
See you at the movies!
Anna
Comments
Japan
Iran, Islamic Republic Of
Saudi Arabia
Malaysia
Indonesia
China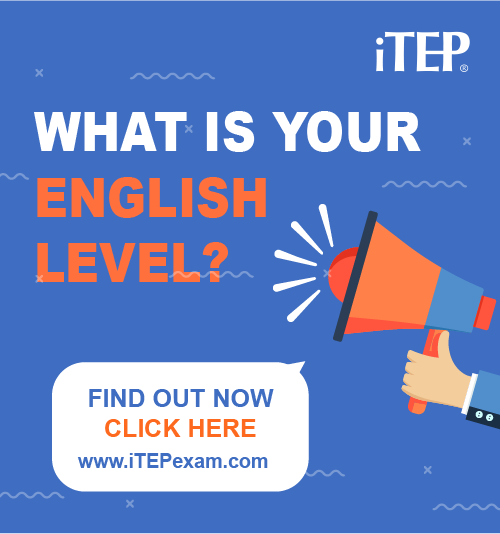 Post Ebaby! lessons on your blog: