Quote
1. Quote
- Listen to the quote and guess what the slang means.
"I get butterflies sometimes about the physical stuff I have to do. [But] embodying this character gives me courage. Being Samantha keeps me honest."
- Kim Cattrall, actress, talking about playing her character on the TV show Sex and the City.
Definition
1. Definition
- Study the definition.
nervous feelings
2. Use
- Learn how the slang is used.
You can use "butterflies" to describe the feeling you get when you're nervous about something. It's most often used in anticipation of something important or exciting. For example, many people get butterflies before they get on a roller coaster, or before they get the results of an important test in school. You could say that you have butterflies any time your stomach feels strange because you're nervous or anxious about something.
Examples
1. Examples
- Hear some example sentences.
""Oh my goodness, I have the worst butterflies right now. I am so nervous. I really hope I did well on the history test. If I didn't, my parents are going to be so mad at me.""
""I used to get butterflies before I got on an airplane, but now it feels normal. It doesn't bother me anymore.""
""Do you ever get butterflies before you meet new people?""
""Mike gets so scared every time he sees Michele. He really likes her, but he gets too nervous to talk to her. He needs to get rid of the butterflies and tell her how he feels.""
Winners
1. Winners
- See who guessed the slang definition correctly.
Butterflies mean: that she have tention,or shes nervous about doing that, tense, strain.
by Desiderata
I think the answer for the "slang of the week" is: to get nervous, anxious about something you have to do.
by Andrea (Newport Beach, California, USA)
My understanding about "butterflies": giddy or flirtatious.
by Li,Bo (Beijing, China)
I think butterflies are like the butterflies in your stomach. It's kind of like a stomach ache when you are nervous or when you have something you didn't do. It doesn't hurt, it just feels weird or tingly.
by Mike
I guess "get butterflies" means "feel uneasy, uncomfortable about something".
by Craig
I think to be "butterflies" about something means to feel nervous or fear about it.
by Dana (Dubai)
I think "get butterflies" here means a kind of feelings, like a lot of butterflies flying up and down in her mind, don't know what should do .
by Tanya (Xinjiang, China)
"Butterflies" here means something annoying or troublesome.
by Regina (Taipei, Taiwan)
I think 'to get butterflies' here means 'feel very nervous'.
by Freddie (Shantou, China)
I think butterflies here means a feeling of unease or mild disgust caused especially by fearful anticipation, which emphasizes that Kim hates the physical stuff she has to do.
by Brian (Wuhan, China)
The iTEP® test
Sponsored by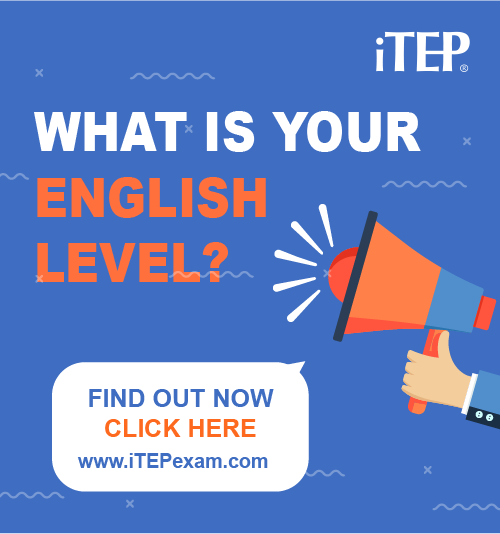 Post Ebaby! lessons on your blog: