Quote
1. Quote
- Listen to the quote and guess what the slang means.
"Basically it's about this girl… She ends up as a nanny for a very wealthy family in Manhattan."

Alicia Keys talking about Scarlett Johansson's character in their new movie, The Nanny Diaries.
Definition
1. Definition
- Study the definition.
in the end is; is after all; results in
2. Use
- Learn how the slang is used.
When Alicia Keys says the girl ends up as a nanny, she means that despite circumstances, the girl becomes a nanny.

Usually people use this expression when they have explained the circumstances leading up to whatever they are saying. "We drove all night and when we got to Paris, we got lost. We were so tired, we ended up sleeping on the side of the road." Here, ended up means "finally", or "in the end". "After all that, we slept on the side of the road."

Sometimes ends up is used to express irony, or to introduce a result that is contrary to what is expected. For example, you go to the movies to see Forest Gump, but there are no more tickets. So you see Mission Impossible. The next day, you can tell your friends, "Yeah, I went to see Forest Gump, but I ended up seeing Mission Impossible."
Examples
1. Examples
- Hear some example sentences.
"Every time we talk about where to vacation, we end up in a fight."
"My dad wanted to be a doctor, but he ended up being a lawyer."
"I love that movie! Can you believe he ends up marrying his high school sweetheart?"
Winners
1. Winners
- See who guessed the slang definition correctly.
The iTEP® test
Sponsored by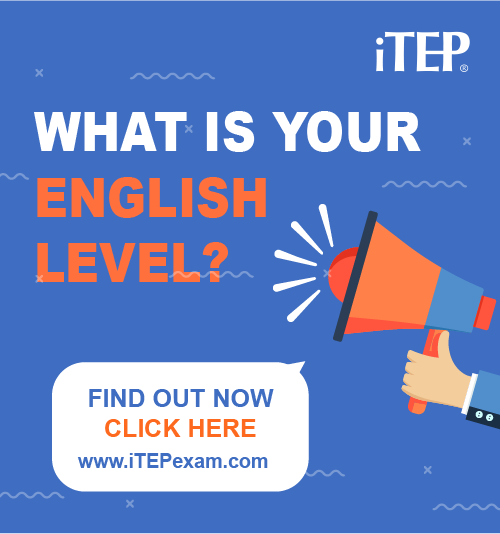 Post Ebaby! lessons on your blog: