Intro
1. Learn Vocabulary
- Learn some new vocabulary before you start the lesson.
2. Read and Prepare
- Read the introduction and prepare to hear the audio.
Hi. This is Nedra sitting in for John this week.
In American cities, you have different choices for medical treatment. When you feel sick you have the choice of western-medicine doctors, chiropractors, herbal doctors, homeopathic doctors or Chinese doctors.
Tanis decided to go to a Chinese medicine doctor and get acupuncture. Listen below to see if she liked it.
Dialog
1. Listen and Read
- Listen to the audio and read the dialog at the same time.
2. Study
- Read the dialog again to see how the vocab words are used.
John: You know I haven't heard you coughing recently.
Tanis: Yeah I, ah, seem to have beat it somehow.
John: Well did you do anything? Did you take any medicine or…
Tanis: Um, you're gonna laugh at me if I tell you how I think I got better.
John: Why was it some herbal remedy?
Tanis: Kind of. I mean I guess it's homeopathic because I went to um the Chinese doctor and got acupuncture for my sore throat.
John: Seriously?
Tanis: I'm serious yeah!
John: Oh my god…
Tanis: And it's gone!
John: That's wild! Did it hurt?
Tanis: No! I'd never done it before. It, it was completely surreal.
John: That's where they jab those needles into you right?
Tanis: Yeah but they they don't really jab them, you know, they, they press the thing on your skin and then they they just poke 'em in there and you can't really even feel them 'em. I mean it's just like momentary, but then, when the needle is in your body they wiggle it around…
John: Oh my god!
Tanis: I know it sounds wierd, but it doesn't hurt you, you can, it's like little bit of pressure and then ah after a while, after you have about five or six needles in you, for me I started feeling all, you know, a little bit like I was floating out of my body and…
John: I'm feeling like I'm floating just listening to it!
Tanis: It was really—bizarre! It was crazy!
John: Was it expensive?
Tanis: No not at all. Um, it was a, it was a great deal and ah the people were just wonderful and they gave me some herbs and my sore throat is gone!
John: So you're saying it helped?
Tanis: Totally!
Tanis: Totally!
Quizzes
Go Super to take Quiz
Lesson MP3
Go Super to download full lesson MP3
The iTEP® test
Sponsored by
Discussion
Tanis had a great experience with acupuncture. She feels that the treatment helped her get over her sore throat. John was very curious as Tanis described how the needles were used and how they made her feel. You could hear the excitement in Tanis' voice when she explained the process and how she kept jumping back and forth between her emotions and her treatment.
Acupuncture is a great alternative to other kinds of medicines. I have been treated many times with acupuncture and found it to be very relaxing. It probably sounds crazy to think that needles in your body would make you feel good, but the needles are placed in special acupoints along your body. They can helps restore and open the flow of qi (energy of the body) that could be blocked causing pain or sickness.
Have you had acupuncture before? How was your experience? We'd love to hear about it on the "Life Goes On" message board.
Your friend,
Nedra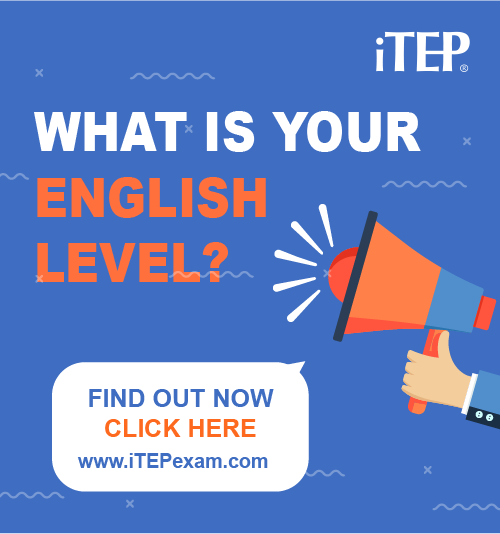 Post Ebaby! lessons on your blog: