Intro
1. Learn Vocabulary
- Learn some new vocabulary before you start the lesson.
2. Read and Prepare
- Read the introduction and prepare to hear the audio.
It takes a strong person to keep a belief even when others think its crazy. Marni is convinced her recently drug-addicted friend Devan needs help. She tried talking to the girls about it, but they weren't having it.

Now she finds herself alone with the guys, Mason and Jason. She makes them stop what they're doing to hear her out about Devan. Let's see if she's more successful this time.
3. Watch
- Watch the video without reading the dialog.
Dialog
1. Listen and Read
- Listen to the audio and read the dialog at the same time.
2. Study
- Read the dialog again to see how the vocab words are used.
Marni: Um, guys, do you…I…Can we talk for a minute? I just, like, I need your attention.

Mason: Yeah, go ahead. What's up?

Marni: This is kind of important. I need you to put that away. Do you think you can?

Jason: Yeah.

Marni: Thanks. Um…

Mason: Luckily this thing pauses when I do that.

Marni: Alright. OK. Trust me, it's worth it. So, I've been talking to the girls about our friend Devan.

Mason: Yeah? How's she doing?

Marni: Well, I'm really concerned about her and I talked to the girls about it and they don't seem to think there's any problem but I really think something's going on.

Jason: What's got you worried?

Marni: Well, her behavior. The things that she's been doing like the…Like all of a sudden she's compulsively recycling cans…

Jason: I heard about that.

Marni: ...and she then donated plasma.

Jason: That is a little sketchy.

Mason: Plasma?

Marni: Yeah. I think that's…OK at first I was like, "Maybe she just needs an extra few bucks, you know we all do it." But the donating plasma just…I don't know…It feels sneaky.

Mason: It's a little weird.

Marni: Have you sensed anything?

Mason: I mean, I know you told me that she wasn't doing super hot a while ago but…

Jason: You guys talked.

Mason: Yeah, I thought everything was cool.

Marni: She didn't mention anything to you? Any problems?

Mason: No, I mean, she was a little bummed out about the whole crush thing, but I thought that was kind of it and she'd get over it.

Marni: I really think it's something more than that.

Jason: You haven't hung out with her lately?

Mason: No, I mean, you know, she definitely was open when I reached out to her. I mean, you guys think I should take the initiative on this one?

Jason: Uh, I'll do it, I think. I think I would probably be the best candidate just to…

Mason: Yeah, I mean, I appreciate it. Amanda would probably have my hide.

Marni: Well, it's out of concern for our friend so…

Jason: I'll try and be tactful about it and get some information.

Marni: Yeah, I just, I'm really concerned about her. I worry about it, so thanks for taking this seriously.

Mason: Let me know how that goes.

Jason: Will do.

Marni: Thanks, guys.
Quizzes
Go Super to take Quiz
Lesson MP3
Go Super to download full lesson MP3
The iTEP® test
Sponsored by
Discussion
Marni explains to Jason and Mason the same thing she told Beren and Amanda. She's worried about Devan because she's been acting strangely, donating plasma and recycling cans. It seems like she's back on drugs.

Jason and Mason agree with Marni that even though Mason talked to Devan a little while ago about how she liked him but didn't get him, and at the time everything seemed OK, someone needs to talk to her again. Jason volunteers.

What do you think is going on with Devan? Have you ever had to insist that you were right and find someone to listen to you even when others said you were wrong?
Comments
Hungary
Egypt
Sweden
Slovakia
China
China
China
China
China
Taiwan
China
China
China
Iran, Islamic Republic Of
Iran, Islamic Republic Of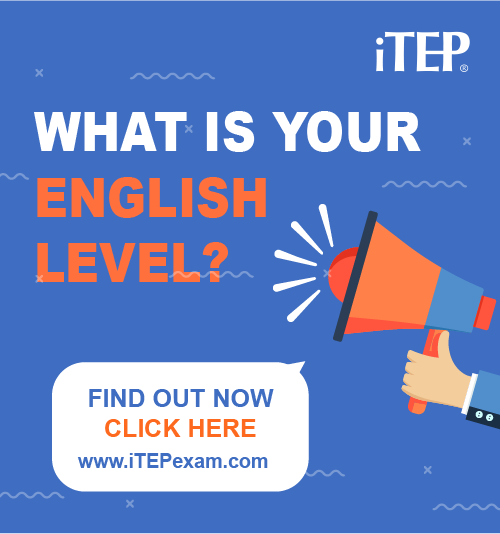 Post Ebaby! lessons on your blog: