Quote
1. Quote
- Listen to the quote and guess what the slang means.
"I'm actually a tomboy. I love shooting guns and running around more than dressing up and putting on lingerie."
- Actress Eva Longoria Parker on how she's less similar to her Desperate Housewives character than you might think.
Definition
1. Definition
- Study the definition.
a girl who acts like a guy
2. Use
- Learn how the slang is used.
Eva Longoria Parker's character on the TV series Desperate Housewives, Gabrielle, loves high heels, diamonds and designer dresses. Her hair and make-up always looks perfect and you'd never catch her playing sports, running around outside, or getting her hands dirty. She's the exact opposite of a tomboy.
But in "real life," Eva Longoria Parker says she's nothing like Gabrielle. In fact, she grew up on a farm, where she loved to play in the dirt, and even learned how to shoot a gun! We're used to seeing her at glamorous parties wearing beautiful gowns, but who knows? Maybe it was her hidden tomboy side that caught the attention of Tony Parker, her basketball-playing husband.
Tom is a common English boy's name, so that could be where the expression tomboy comes from, but it could also be from a French word that means to "tumble about."
In any case, tomboys are girls who like to be active and play sports. Sometimes it's easy to spot them because they even wear boyish clothes like baseball hats and t-shirts. Even though they do manly things and wear manly clothes, tomboys can still be very sexy…like Eva Longoria Parker.
Examples
1. Examples
- Hear some example sentences.
"My little sister is a total tomboy. She's always trying to wrestle me!"
"Now I wear dresses all the time and act really girlie, but when I was younger I used to be a total tomboy. I spent all my time playing sports and getting dirty with my brothers!"
Winners
1. Winners
- See who guessed the slang definition correctly.
The iTEP® test
Sponsored by
Comments
Afghanistan
Saudi Arabia
China
China
Bangladesh
China
China
Saudi Arabia
Greece
Mexico
Algeria
China
Sri Lanka
Brazil
Philippines
China
Taiwan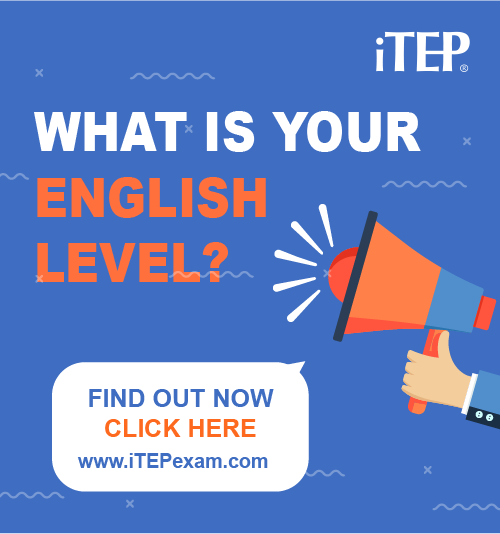 Post Ebaby! lessons on your blog: