Intro
1. Learn Vocabulary
- Learn some new vocabulary before you start the lesson.
2. Read and Prepare
- Read the introduction and prepare to hear the audio.
Last week on the soap opera, Amanda and Mason exchanged Christmas gifts. Mason got a great camera and he gave Amanda a mixtape. She didn't seem to think that was such a good Christmas present. But what if it wasn't a Christmas present?
3. Watch
- Watch the video without reading the dialog.
Dialog
1. Listen and Read
- Listen to the audio and read the dialog at the same time.
2. Study
- Read the dialog again to see how the vocab words are used.
Marni: What's this about? A little, old school souvenir?

Amanda: Ah, let's see. The love of my life gave me a crappy mixtape for Christmas. Who does that?

Marni: Seriously, that's your gift?

Amanda: Yeah, he's a total cheapskate.

Marni: Wow.

Amanda: He's a loser. Like, loser. Do you want to know what I got him to top it off?

Marni: I'm afraid, but yeah, tell me.

Amanda: I'm embarrassed to say. I got him a camcorder.

Marni: Really?

Amanda: Yeah.

Marni: That's nice.

Amanda: Two grand.

Marni: Two thousand dollars?

Amanda: Uh-huh.

Marni: You spent two thousand dollars on him?

Amanda: I did. I'm embarrassed to say, but I love him.

Marni: Wow. I don't know. I just…I don't know what to be more astounded by, the fact that you spent two thousand dollars on the gift or the fact that he gave you a mixtape.

Amanda: You know what? The main thing is I'm just embarrassed to tell my friends, 'cause they're all emailing and asking me, "Oh my God, what did Mason get you?"

Devan: Hey you guys.

Marni: Hey. How are you?

Amanda: Hey.

Devan: How's it goin'?

Marni: Good.

Devan: Merry Christmas.

Marni: Same to you.

Amanda: Not for me.

Devan: Oh, I don't know about that. In fact, I have a special delivery for you from Mason.

Amanda: Really?

Devan: Uh-huh.

Amanda: Well, what is this about?

Marni: I don't know. Let's find out.

Amanda: Is this like a redemption gift or something? Because he…Did you guys tell…Did you just tell her?

Marni: I said nothing.

Devan: Mason just sent me over here. He said to give you…give this to you.

Amanda: I'm so nervous. I feel like all nauseated.

Marni: Do you want me to look?

Devan: Open it.

Marni: Come on. You can do it. You can do it. This looks good.

Devan: Oh my God.

Marni: She's crying.

Amanda: It's his great-grandmother's locket.

Marni: Oh my goodness.

Amanda: I can't even believe it.

Marni: Wow.

Amanda: Her initials are on the back.

Marni: It's gorgeous.

Amanda: He's been carrying this around with him everywhere we go.

Marni: Oh my goodness.

Devan: He wanted me to tell you that that it's number two. Six more to go. Happy Hanukkah.

Amanda: Oh my God, I feel like such a jerk.
Grammar Point
Go Super to learn "Third Conditional" from this lesson
Quizzes
Go Super to take Quiz
Lesson MP3
Go Super to download full lesson MP3
The iTEP® test
Sponsored by
Discussion
Amanda is really upset about what happened with Mason. Not only did she spend a lot of money on him, but she's embarrassed to tell her friends what he got her. And she's worried about what his gift says about the relationship.

Just then Devan walks up with a bag. She says it's from Mason. Amanda opens it and inside is beautiful locket that belonged to Mason's great-grandmother! Devan reminds Amanda that Mason is Jewish so he celebrates Hanukkah instead of Christmas, which means she will get six more presents from him!

Did you exchange gifts with anyone this holiday season? Were they happy with what you got for them? Were you happy with what you received?
Comments
Iran, Islamic Republic Of
Iceland
Iran, Islamic Republic Of
Hungary
Hong Kong
China
China
China
China
China
Poland
Poland
Palestinian Territory, Occupied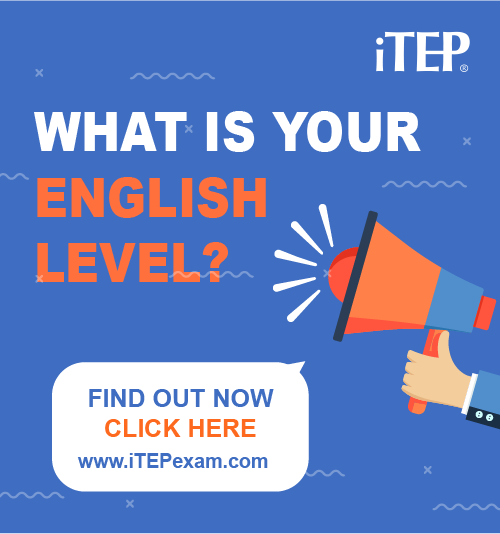 Post Ebaby! lessons on your blog: