Quote
1. Quote
- Listen to the quote and guess what the slang means.
"I'm an early bird. It's a problem. My friends are always like, 'Really? You can't go out again?'"

-Actress and singer Mandy Moore on being in bed by 11 p.m. (usmagazine.com)
Definition
1. Definition
- Study the definition.
someone who likes getting up early in the morning
2. Use
- Learn how the slang is used.
It seems like there are two types of young Hollywood starlets. First there are the party girls, like Paris Hilton and Lindsay Lohan, who appear to spend as much time dancing on tables as they do sleeping. Then there are the good girls, or at least the ones who act good most of the time. Singers and actresses like Miley Cyrus and Vanessa Hudgeons want us to believe that they go to bed by 10 p.m. every night so they can wake up early in the morning and start working right away.

Mandy Moore puts herself in the "good girl" category. She calls herself an early bird, or someone who likes to get up early in the morning. She claims that she doesn't go out and party because she needs to be in bed before 11 p.m. so that she can get up bright and early the next day.

One expression claims that "The early bird gets the worm." This means that people who get up early or arrive places earlier get more done and receive more rewards.

The opposite of an early bird is a night owl. Night owls like to stay up late and hate getting up early. They usually find early birds like Many Moore annoying. They're like those noisy birds outside your window that wake you up at dawn with their cheerful noises. Don't they realize that some of us have hangovers to sleep off?

What about you? Are you an early bird or a night owl?
Examples
1. Examples
- Hear some example sentences.
"My roommate is an early bird. She's always up before dawn.

I can't stand early birds because I'm always grumpy in the morning. "
Winners
1. Winners
- See who guessed the slang definition correctly.
The iTEP® test
Sponsored by
Comments
Malaysia
Brazil
Poland
China
Philippines
Indonesia
China
Syrian Arab Republic
China
Ukraine
China
Iran, Islamic Republic Of
China
Iran, Islamic Republic Of
Taiwan
Greece
China
Taiwan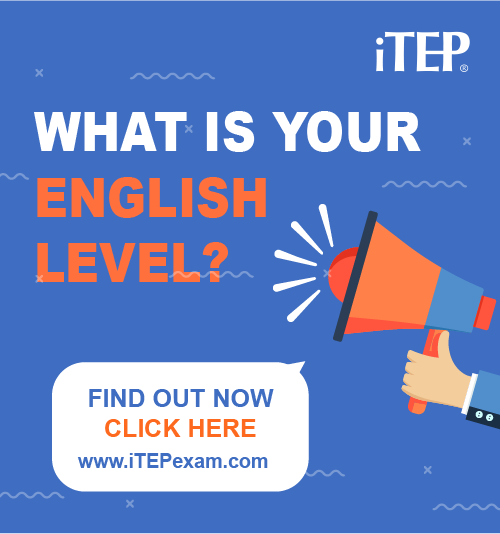 Post Ebaby! lessons on your blog: