Intro
1. Learn Vocabulary
- Learn some new vocabulary before you start the lesson.
2. Read and Prepare
- Read the introduction and prepare to hear the audio.
When things get really bad, even people who aren't very religious will often find themselves praying.

I bet you didn't know that Amanda is Catholic. It hasn't come up before. But now that one of her friends is in a coma, another has cancer and another has been kidnapped (although she doesn't know about that one) she has set up a makeshift altar with some candles and started praying.
3. Watch
- Watch the video without reading the dialog.
Dialog
1. Listen and Read
- Listen to the audio and read the dialog at the same time.
2. Study
- Read the dialog again to see how the vocab words are used.
Amanda: Oh Heavenly Father, I come to you tonight, asking you to grant me the strength to help heal our brother Jason. Jason has been in a horrible accident. He's in a coma. He cannot move his limbs. He cannot stand, he cannot dance, he cannot play Scrabble. He can do nothing. I come to you now pleading, pleading…

Devan: Amanda! Amanda!

Amanda: One moment.

Devan: Amanda!

Amanda: Sweet Lord…

Devan: The hospital just called…

Amanda: What?

Devan: The hospital just called two seconds ago.

Amanda: So?

Devan: Jason woke up. He's not in a coma anymore.

Amanda: What are you talking about?

Devan: He woke up!

Amanda: Our Jason?

Devan: Our Jason just woke up…

Amanda: Our Jason woke up…

Devan: ...like two seconds ago.

Amanda: ...and came out of his coma.

Devan: Yes. What are you doing?

Amanda: Apparently, I'm creating miracles tonight.

Devan: Oh my God, you're OK!

Jason: Hey!

Devan: I'm so relieved. Oh my God, how are you feeling?

Jason: I feel surprisingly alright.

Devan: Really? Is anything broken?

Jason: A few broken ribs, I have quite a headache, but, you know.

Devan: But your mind is fine? You don't feel any brain damage or…

Jason: Well, I can't remember a lot that happened right before the accident, but other than that, it's essentially fine.

Devan: You mean like the conversation you and Mason were having right before you fell?

Jason: Well, that…yeah, really the last thing I remember is that we were going to watch Wayne's World, and that's pretty much where my memory stops.

Devan: That's the last thing you remember? But that was like a month ago.

Jason: Yeah, I mean…

Devan: That's really the last thing you remember?

Jason: Did I miss anything good?

Devan: Well, I mean…do you remember that you're my boyfriend?

Jason: No! I don't remember that at all!

Devan: You don't? We're dating. You told me you loved me.

Jason: Oh my…really? Wow…I'm so sorry I don't remember. Oh my God.

Devan: Well, are you OK with it? I mean, it means a lot to me that we're together so I hope you still feel that way.

Jason: Yeah, how did it happen? How did we get together?

Devan: You know, we were bonding about Wayne's World and I was just pretending to be Garth and it made you laugh and then you said you loved me! You did! I wouldn't make that up.

Jason: Well, that's great. I come out of a coma and I have a partner.

Devan: Isn't that great?

Jason: That's great!
Grammar Point
Go Super to learn "Future Progressive Tense" from this lesson
Quizzes
Go Super to take Quiz
Lesson MP3
Go Super to download full lesson MP3
The iTEP® test
Sponsored by
Discussion
What a day! Amanda is praying for Jason to get better when Devan arrives and tells her that the hospital has called and he's OK.

Then, Devan goes to the hospital to see Jason. She discovers that he can't remember the last month, so she tells him that they were together before his accident.

Do you think it was wrong of Devan to lie? She is deceiving a person who has amnesia and that's mean, but the only reason Jason didn't like her before was that she didn't have any hair and that's mean too.
Comments
Iran, Islamic Republic Of
Russian Federation
Italy
China
India
India
Russian Federation
Turkey
China
India
Germany
Brazil
China
Iran, Islamic Republic Of
Iran, Islamic Republic Of
Taiwan
Canada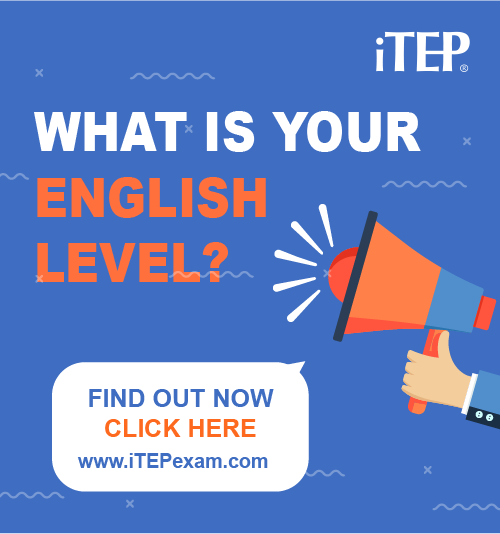 Post Ebaby! lessons on your blog: