Quote
1. Quote
- Listen to the quote and guess what the slang means.
Go Super to Listen
"There are a thousand girls out there that have great acting chops and are pretty…Someone else could take my place."

- Actress Kristen Bell on her competition. (US Weekly)
Definition
1. Definition
- Study the definition.
Go Super to Listen
have the necessary ability; be very skilled at something
2. Use
- Learn how the slang is used.
Go Super to Listen
If you want to be great at something, you've got to have the chops. No, we're not talking about the length of your sideburns. If you want to achieve fame and glory by being amazing at something, you have to have great skill—or chops.

Chops is slang for the jaws or mouth. Trumpet players need to have strong jaws if they want to become better players, so people used to say that you couldn't become a great trumpet player if you didn't have the chops for it. Later the expression came to mean the ability to play any instrument, not just the trumpet. And now we use chops to talk about any skill or ability.

To be a good painter, for instance, you have to have good painting chops. And to be a good actor, you have to have good acting chops. Kristen Bell has roles on two TV shows, Heroes and Gossip Girl, and she's one of the stars of the new movie Couples Retreat. But she doesn't think there's anything special about her chops. She says there are a lot of pretty girls out there with great acting chops who could easily replace her as one of the hot young stars of the moment. So she just wants to enjoy being in the spotlight for as long as it lasts.

When you lick your chops, you look forward to something with great anticipation. And when someone busts your chops, he injures or harasses you. But if you want to get better at English, the only chops you need to worry about are your English chops.

What kind of chops do you have? Do you think it's true that there are a lot of girls out there with good acting chops?
Examples
1. Examples
- Hear some example sentences.
Go Super to Listen
"David is a decent musician, but I don't think he has the chops to be famous."
"I don't have great chops as a singer, but I'm determined to get better."
"Lance is a brilliant actor. He has amazing chops."
Winners
1. Winners
- See who guessed the slang definition correctly.
The iTEP® test
Sponsored by
Comments
South Korea
Brazil
Mexico
Myanmar
Thailand
Jordan
Mexico
Syrian Arab Republic
Philippines
Mexico
Egypt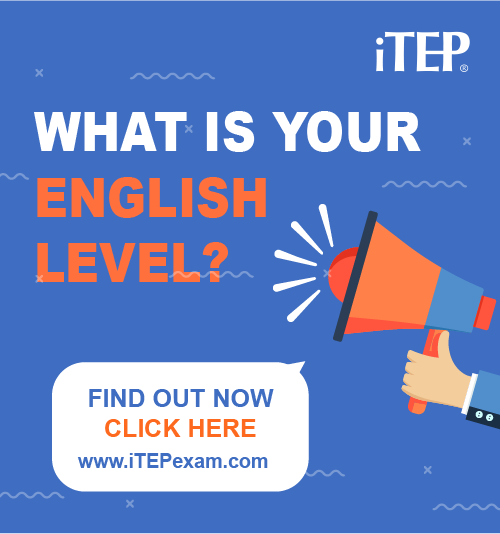 Post Ebaby! lessons on your blog: