Quote
1. Quote
- Listen to the quote and guess what the slang means.
Go Super to Listen
"When my son turned 14, we threw a huge party. The cops came three times, and he was so pumped."

- Tommy Lee on being a rockstar and a dad. (Us Weekly)
Definition
1. Definition
- Study the definition.
Go Super to Listen
excited; psyched; full of enthusiasm
2. Use
- Learn how the slang is used.
Go Super to Listen
Have you ever pumped air into the tires of a car or bicycle? OK, well now imagine that you are the tire, and instead of air, excitement is being pumped into you. When you're so full of excitement and anticipation you feel like you might burst, you're pumped.

A lot of people would be pretty pumped if their parents were rich and famous. Tommy Lee is a rock star known for his wild lifestyle. He has a teenage son with his ex-wife, Pamela Anderson. For his son's birthday, Tommy Lee threw him a huge party. The party was so loud and wild that the police had to come three times to try to get it under control. Some kids would be worried about that, but Tommy Lee's son must take after his rocker father, because instead of being worried, he was pumped!

When you're really, really pumped, you might do a fist pump. That's when you shake your fist in the air to show that you're excited. And if you're not feeling pumped, someone might try to pump you up, or make you more excited.

When was the last time you felt pumped? What are you not pumped about right now?
Examples
1. Examples
- Hear some example sentences.
Go Super to Listen
"I'm pumped for my vacation. I'm going to the Caribbean!"
"Mary was pumped to perform a song in front of the school."
"Jack is really pumped for his date. "
Winners
1. Winners
- See who guessed the slang definition correctly.
The iTEP® test
Sponsored by
Comments
Brazil
El Salvador
Poland
Germany
Mexico
India
Panama
South Korea
China
Iran, Islamic Republic Of
India
Ecuador
Philippines
Saudi Arabia
Viet Nam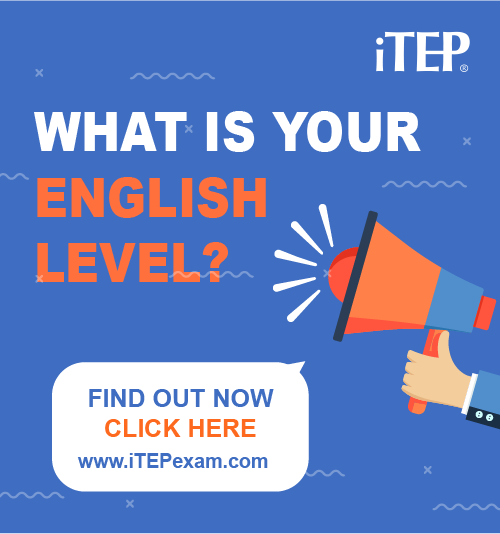 Post Ebaby! lessons on your blog: