Quote
1. Quote
- Listen to the quote and guess what the slang means.
Go Super to Listen
"Jason, I just want to let you know that if you want to pass the class, you really need to ace this test."

- Teacher Amy talking about the final exam in her class.
2. Video
- Watch the video before learning the definition.
Definition
1. Definition
- Study the definition.
Go Super to Listen
get an 'A', do well on an exam
2. Use
- Learn how the slang is used.
Go Super to Listen
An ace is someone who is very good at something. An ace pilot can fly any plane in any condition. An ace salesman can sell anything to anyone.

An ace is also a card in a deck of playing cards. In most games, it is the best card in the deck. That makes sense, doesn't it?

But that's where Jason gets confused. Teacher Amy tells him that he will fail if he does not ace the final exam in her class. Naturally, Jason misunderstands her and goes out looking for a deck of cards so he can take the Ace.

Jason finds Jeff playing cards and borrows an ace from him. When he gets to the test, he attaches the ace and leaves. But afterward, he learns from Ella that to ace a test has nothing to do with playing cards. To ace a test means to do very well on it.

Now that he understands what it means to ace a test, Jason runs back to school. Teacher Amy lets him take the test again. This time, he concentrates and tries as hard as he can. When he finishes, Amy tells him he failed. But it is just a joke—he actually aced it!

When is the last time you aced a test?
Examples
1. Examples
- Hear some example sentences.
Go Super to Listen
"That test was so easy. I know I aced it."
"I told my daughter that if she aces the test, I will take her shopping."
"Susan is so smart. I'm sure she is the only one who will ace this test."
Winners
1. Winners
- See who guessed the slang definition correctly.
The iTEP® test
Sponsored by
Comments
China
Syrian Arab Republic
Iran, Islamic Republic Of
Germany
Brazil
Egypt
Hungary
Iran, Islamic Republic Of
Iran, Islamic Republic Of
Argentina
Brazil
Germany
Sudan
Sudan
Jordan
Yemen
Brazil
India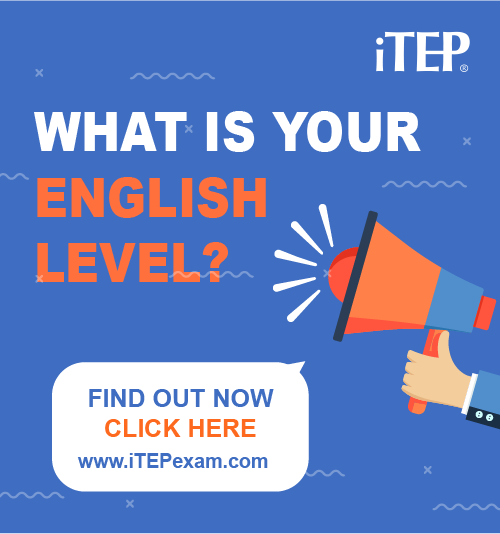 Post Ebaby! lessons on your blog: