Quote
1. Quote
- Listen to the quote and guess what the slang means.
Go Super to Listen
"I don't really take time off. I don't know what I'm going to do when I'm not on tour!"

- Singer Taylor Swift on her lack of hobbies. (Us Weekly)
"我没有真正地休过假。当我不巡回演出的时候我不知道该做什么!"
- 歌手泰勒·史薇芙特 (Taylor Swift) 谈论她缺乏业余爱好。
Definition
1. Definition
- Study the definition.
Go Super to Listen
take a vacation; not work for a period
2. Use
- Learn how the slang is used.
Go Super to Listen
We all need to take time off now and then. Off of what? To take time off means to have a vacation, or simply not work for a while. Even if you do nothing more than lie on the couch with your feet kicked up all day, as long as you aren't at work, you're still taking time off.

But some people, like Taylor Swift, don't know how to take time off. When they aren't busy working, they don't know what to do with themselves. They feel bored and restless. You might say they're workaholics…or they might just really love their jobs.

It's possible to take time off from things other than work. Sometimes you might need to take time off from your family and be alone. Or a couple might decide to take time off from their relationship and try to decide if they really want to be together. But the thing we most often take time off from is work. Now doesn't that sound nice?

When was the last time you took time off? What did you do with your free time?
Examples
1. Examples
- Hear some example sentences.
Go Super to Listen
"I've been so busy at work lately. I wish I could take time off."
"Mary took time off from work to finish her college degree."
"Let's take time off this summer and go on a trip."
Winners
1. Winners
- See who guessed the slang definition correctly.
The iTEP® test
Sponsored by
Comments
Iran, Islamic Republic Of
Malaysia
Spain
Thailand
Iran, Islamic Republic Of
Argentina
Ukraine
South Korea
Palestinian Territory, Occupied
Germany
Antarctica
Antarctica
Germany
India
China
Belarus
Pakistan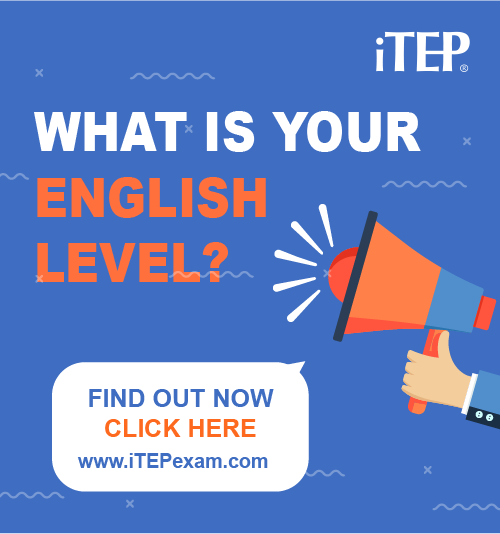 Post Ebaby! lessons on your blog: