Intro
1. Learn Vocabulary
- Learn some new vocabulary before you start the lesson.
Go Super to Listen
2. Read and Prepare
- Read the introduction and prepare to hear the audio.
Go Super to Listen
One of the worst feelings a person can have is heartbreak. It's the feeling you get when something terribly disappointing happens to you. People often feel heartbroken when they are rejected in love.

Some lucky people don't have to feel much heartbreak in their lives. So far, Ella has been one of these people. Men want to be with her, and she may break their hearts, but so far, no one has broken hers.

Mason recently got over his love for Ella. Even though she doesn't love him back, she has a strange feeling she can't identify. What could it be?
心碎是人们心情最差时的表现之一。当某件非常令人失望的事情发生在你身上时,你便会心碎。人们经常会在失恋时感到心碎。
一些人很幸运,在他们的生活中并不会有太多的心碎经历。目前为止,艾拉便是其中一位。男人们想要和她在一起,她可能会伤他们的心,但是迄今为止,还没有人会令她心碎。
最近,梅森刚刚从对艾拉的情伤中恢复过来。虽然她不爱他,但她仍然有一种说不清道不明的奇怪感觉。会是什么感觉呢?
3. Watch
- Watch the video without reading the dialog.
Dialog
1. Listen and Read
- Listen to the audio and read the dialog at the same time.
2. Study
- Read the dialog again to see how the vocab words are used.
Marni: Ella, are you OK? You don't look so good.

Ella: Nuh-uh. I don't feel very good either.

Marni: Well, what's the matter?

Ella: I don't know. I have this, like, weird achey feeling all around here. Uh…

Marni: Are there any other symptoms?

Ella: Well, I find myself a little tired. Like, I don't really want to do anything. I'm just kind of moping around. I just feel low.

Marni: Huh. Well, that is strange. When did this all start?

Ella: I mean, it's been pretty recent. It kind of first started when Mason announced that he had a new girlfriend and then it just seemed to get worse since this morning at the meeting.

Marni: So, the meeting where Dale and I mentioned that he had a hottie. This is when you started feeling ill?

Ella: Yeah. That's about the time, yeah. Man…

Marni: Wait a minute. So you're telling me that you feel kind of achey around your heart, and a little queasy, and you don't really want to do anything. Well, Ella, it sounds to me like you might be a little heartbroken.

Ella: What? Heartbroken? No. That doesn't happen to me. I mean heartbroken is when you're all depressed and sad because of some type of romantic disappointment. No. Never. I always get the guy.

Marni: Wait. You've never been heartbroken before?

Ella: Absolutely not. Never.

Marni: Well, you said you always get the guy, but, Ella, I mean, in this case, you didn't get the guy. I mean, Mason's over you. He's got a girlfriend.

Jeff: You want that thing? Those idiots down the street forgot to hold the mayo again. I can't eat this.

Ella: Oh my gosh. That's it. Jeff, you're my savior!

Jeff: What's she talking about?

Marni: I don't know. What's going on, Ella?

Ella: Don't you get it? I wasn't heartbroken. I was hungry.

Marni: Wow.
Grammar Point
Go Super to learn "Direct vs. Reported Speech" from this lesson
Quizzes
Go Super to take Quiz
Lesson MP3
Go Super to download full lesson MP3
The iTEP® test
Sponsored by
Discussion
Go Super to Listen
Marni can tell that Ella isn't feeling well. She just doesn't look good. Her face shows that she is feeling achey and queasy.

Ella explains that she has been moping around and not feeling well for a few days. It all started when Mason told everyone he had a new girlfriend.

After hearing Ella explain how she feels, Marni tells her she must be heartbroken. Ella says she's never been heartbroken before. She is always the one who breaks other people's hearts.

Just then, Jeff walks in and gives Ella a sandwich. She takes a bite and suddenly feels better. She wasn't heartbroken, she was just hungry!

Have you ever been heartbroken? What was it like?
Comments
Canada
China
Mali
China
Russian Federation
Antarctica
Pakistan
Iran, Islamic Republic Of
Pakistan
Belarus
Pakistan
Belarus
Pakistan
Thailand
Egypt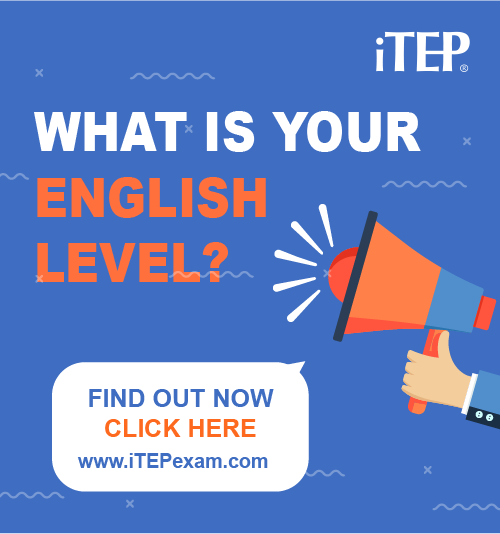 Post Ebaby! lessons on your blog: