Intro
1. Learn Vocabulary
- Learn some new vocabulary before you start the lesson.
Go Super to Listen
2. Read and Prepare
- Read the introduction and prepare to hear the audio.
Go Super to Listen
When guys are really close friends, they're like brothers. That's why guys sometimes call their friends bros. When you bro down, it means you spend quality time with your bros.

Some guys like to bro down by playing music together or watching sports. Other guys do activities like fishing or poker with their bros. But there is no better way to bro down than a bachelor party.

A bachelor party is a party for a man who is about to get married. He enjoys one last night of single life with his friends. Bachelor parties are often in bars. Some guys even travel to other cities, like Las Vegas, for bachelor parties.

Jason is getting married soon, so it's time for his bachelor party. He has chosen an unusual place for the event…an arcade. Watch as his friends arrive and prepare to bro down.
当几个小伙子成了密友,他们就会像兄弟一样。这就是为什么有时小伙子们会将自己的朋友称为兄弟。当你拥有兄弟情谊时,意味着你会与兄弟共度珍贵时光。
有些小伙子喜欢通过一起玩音乐或者观看比赛形成兄弟情谊。其他小伙子则喜欢通过钓鱼或打牌实现这一目的。但形成兄弟情谊的最好方式莫过于告别单身汉派对了。
告别单身汉派对是将要结婚的男人的聚会。他与朋友们一起度过最后一个单身夜晚。告别单身汉派对通常在酒吧举行。一些小伙子甚至会为告别单身汉派对而去其他城市旅行,如拉斯维加斯。
詹森很快就要结婚,所以对他而言,是时候参加告别单身汉派对了。为此,他挑选了一个不同寻常的地方 — 游乐中心。看他的朋友到了,正为兄弟聚会做准备呢。
3. Watch
- Watch the video without reading the dialog.
Dialog
1. Listen and Read
- Listen to the audio and read the dialog at the same time.
2. Study
- Read the dialog again to see how the vocab words are used.
Jeff: So, uh, is Jason here yet?

Dale: Nope. Nope. Nope. Not yet.

Jeff: Huh. This is where he's having his bachelor party, huh?

Dale: Uh-huh.

Jeff: Seems like it should be somewhere a little wilder. Maybe like Vegas, a bar…

Dale: No way, man. It's a great place to bro down!

Jeff: Well…

Mason: No, sweetie, you're the sweetest. No you are.

Jeff: Alright, look, the bachelor party is your last crazy night as a single man. There aren't even any chicks here.

Mason: Did you say something about no girls? It's OK if my girlfriend comes, right?

Jeff: Are you crazy?

Dale: It's a bachelor party! No girlfriends, just the bros.

Mason: Sweetie? I'm gonna call you back. OK. Kisses. Guys, what the heck? I can totally bro down with my lady on my arm.

Jeff: No, you can't. By definition, broing down is about spending time with your friends. Your male friends. You can talk about women…

Dale: Oh! And we can flirt with those women.

Mason: I don't need to though. I got my girlfriend. I'd rather have her here.

Dale: You know what? His girlfriend is imaginary anyway.

Mason: About as imaginary as this!

Jason: What up? You guys ready to bro down?

Dale: Yes, yes, yes!

Jason: Let's go!

Dale: Bro down!

Dale: It looks like you're having fun in there.

Jason: Yeah, man. You got really into that game!

Jeff: Hey, I'm just really happy for you. Glad we got to bro down one last time before you get married.

Jason: Or the first time, but you know… Hey, where's Mason? Oh, bro, come on. Bro!

Mason: What?
Grammar Point
Go Super to learn "Modal Verbs" from this lesson
Quizzes
Go Super to take Quiz
Lesson MP3
Go Super to download full lesson MP3
The iTEP® test
Sponsored by
Discussion
Go Super to Listen
Jeff and Dale arrive early for Jason's bachelor party. Jeff is surprised that Jason is having his party at an arcade. Guys often have bachelor parties at bars. But Dale thinks the arcade is a good place to bro down. He thinks it will be fun to hang out with the guys there.

Mason is talking on the phone to his girlfriend when he arrives. He asks if it's OK if she comes to the party. Jeff explains that a bachelor party is just for the male friends of a guy who is about to get married. Dale says it's OK because Mason's girlfriend isn't real anyway.

This upsets Mason and just as he is about to hit Dale, Jason arrives and they all go inside. Everyone has a good time playing games. Even Jeff gets into it. But by the end of the night, Mason is on the phone with his girlfriend again.

Have you ever been to a bachelor (or a bachelorette) party? Where was it?
Music by Spamtron.
Comments
United States
Pakistan
China
Brazil
Philippines
Iceland
Iceland
United Arab Emirates
Morocco
India
Iran, Islamic Republic Of
Argentina
Iran, Islamic Republic Of
Argentina
Argentina
China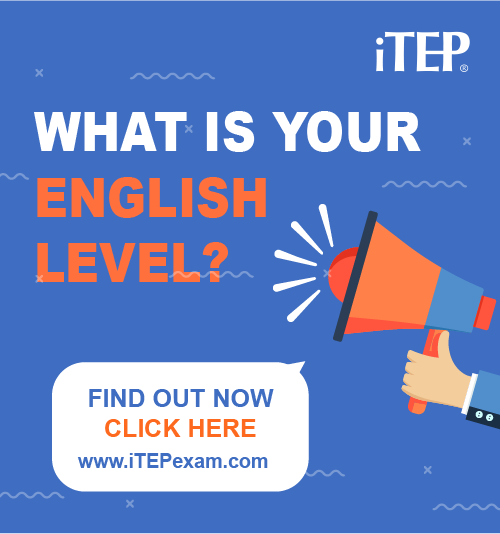 Post Ebaby! lessons on your blog: