Intro
1. Learn Vocabulary
- Learn some new vocabulary before you start the lesson.
Go Super to Listen
2. Read and Prepare
- Read the introduction and prepare to hear the audio.
Go Super to Listen
It's nice to see someone you care about after being apart for a long time. There's so much to talk about!

When you have a lot of new stories to tell someone about your life, it's time to catch up. When you catch up with a friend, you update him or her about what has happened in your life. You get up to date and current about all the latest news with each another.

Similarly, to catch up on work means to make sure all your responsibilities are taken care of and nothing is left undone. To catch up on a TV show means to watch the episodes you have missed. If someone invites you to something and you say, "I'll catch up," it means you will meet later.

Finally, if you are losing a race and then you win, you can say you caught up with the person in front.

Devan has not seen her friend Amanda in years. She is excited to catch up with her.
在与你为之牵挂的人分开很久以后,再次相遇是件美妙的事情。有太多的话要说!

当你有许多生活中的新鲜事要告诉某人时,就是该相互联系的时候了。当你联系一位朋友时,你告诉他或她,你生活中新近发生的事情。你们彼此获得并更新最新信息。

类似的,追赶工作意味着保证完全履行你的责任,不留下未尽之事。追赶电视节目意味着,观看你错

过的一些剧情。如果某人邀请你做某事,你说:"我就到。",这意味着,你们很快就会见面。

最后,如果你输了某场比赛,后来你又赢了,你就可以说"我赶上了领先的人"。

德凡已经很多年没有见过她的朋友阿曼达。她非常期待见到她。
3. Watch
- Watch the video without reading the dialog.
Dialog
1. Listen and Read
- Listen to the audio and read the dialog at the same time.
2. Study
- Read the dialog again to see how the vocab words are used.
Devan: I'm going to go meet Amanda for a drink. Do you want to come?

Jason: I wish I could, but I have all this work to catch up on.

Devan: Really? Are you sure?

Jason: Yeah, I should really get this done. But I'll catch up with you later.

Devan: OK. Bye.

Jason: Bye.

Devan: Oh my gosh, we have so much to catch up on. Tell me everything. What have you been up to the last few years?

Amanda: Oh just like…I invented some stuff, I made my first million, I was on Oprah, but whatever. I actually have something more important that I want you to catch me up on.

Devan: Oh, you want to know about the wedding? It was so beautiful.

Amanda: That's great. I'm sure you were a beautiful bride and everything, but I was thinking more about Mason. Does he have a girlfriend?

Devan: Mason? Yeah, he has a girlfriend. Oh, this is actually a really funny story.

Amanda: OK, tell me.

Devan: So we didn't know for the longest time that she even existed.

Amanda: OK.

Devan: And then she came with him to the wedding and…

Amanda: So, the wedding, I'm sure it was really, really pretty, and you know what? Sometime I'd love to sit down and grab coffee and look at some pictures and stuff, but can we maybe home in on Mason, and…Is she hot?

Devan: Who?

Amanda: Is she thin? Is she tall?

Devan: Is who hot?

Amanda: Mason's girlfriend. I mean, what else are we talking about?

Devan: Um…

Jason: Hey, how was it? Did you and Amanda catch up?

Devan: No. I tried to ask her about what she's been up to, and I tried to tell her about starting the business and our wedding, and all she wanted to talk about was Mason and his new girlfriend. It was weird. I feel like we didn't even get to catch up at all.

Jason: I'm sorry. Well, if you hire her, you'll get to catch up.

Devan: Well, that's true.

Mason: Who are we gonna hire, guys?

Devan: Amanda.

Jason: You didn't hear?

Mason: You…You're gonna hire Amanda?

Devan: Yeah. I think so.

Mason: I…Is it really hot in here?
Grammar Point
Go Super to learn "First Conditional" from this lesson
Quizzes
Go Super to take Quiz
Lesson MP3
Go Super to download full lesson MP3
The iTEP® test
Sponsored by
Discussion
Go Super to Listen
It has been several years since Devan has seen her friend Amanda. In that time, she started her own company and got married. They have a lot to catch up on.

Devan asks Jason if he would like to join her and Amanda. He says he has too much work, but he might catch up with them later.

Amanda asks Devan a lot of questions about Mason's girlfriend. She doesn't seem interested in anything else. When Devan gets back to the office, she tells Jason that they didn't really get to catch up at all. He says they'll have plenty of time together if Amanda comes to work for Devan.

Mason is surprised to learn that there is a real chance that Devan might hire Amanda, who is his ex-girlfriend. He faints.

Do you like catching up with friends and family? Who do you need to catch up with?
Comments
Germany
Saudi Arabia
Iran, Islamic Republic Of
Egypt
Egypt
Ukraine
United States
Cuba
Egypt
Pakistan
Russian Federation
Iran, Islamic Republic Of
China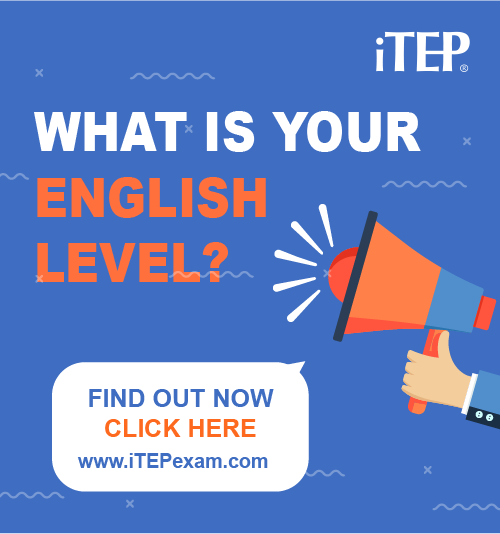 Post Ebaby! lessons on your blog: