Quote
1. Quote
- Listen to the quote and guess what the slang means.
Go Super to Listen
"Other comedians are very in-your-face, telling one joke after another. He's the complete opposite. He makes everyone around him feel like they're funny."

- Actress Keira Knightley on Steve Carell, her co-star in the new movie Seeking a Friend for the End of the World. (Us Weekly)
"其他喜剧演员十分咄咄逼人,讲述一个又一个笑话。他完全相反—他让周围的每个人都感觉他们十分有趣。"

- 女演员凯拉·奈特利 (Keira Knightley) 谈论新电影《末日情缘》(Seeking a Friend for the End of the World) 的搭档史蒂夫·卡瑞尔 (Steve Carell)。
Definition
1. Definition
- Study the definition.
Go Super to Listen
impossible to ignore
2. Use
- Learn how the slang is used.
Go Super to Listen
We all know the type: the person who just won't be quiet until you pay attention to him or her. This person might, literally, put themselves right in your sights, so you can't look anywhere without seeing him or her. Or, maybe, the person is just so loud and aggressive that it feels as if he or she is literally in your face.

Keira Knightley doesn't deny that her co-star Steve Carell is funny, but she says that he has a more subtle, or less aggressive, brand of humor. He doesn't need to be in-your-face to get his humor across. And, even better, he makes his co-stars seem even funnier.

What do you prefer, subtle, calmer humor, or humor that's more in-your-face?
Examples
1. Examples
- Hear some example sentences.
Go Super to Listen
"She's so in-your-face when she wants to get my attention. She doesn't know that I'd call on her if she just waited patiently."
"His brand of humor is so in-your-face. I really prefer a comedian that's more subtle."
"The new TV commercials are so in-your-face. They really give me a headache!"
Winners
1. Winners
- See who guessed the slang definition correctly.
The iTEP® test
Sponsored by
Comments
South Korea
Colombia
Argentina
Colombia
Mali
France
Antarctica
Yemen
United Arab Emirates
Saudi Arabia
Colombia
Japan
Argentina
Bulgaria
Ukraine
Egypt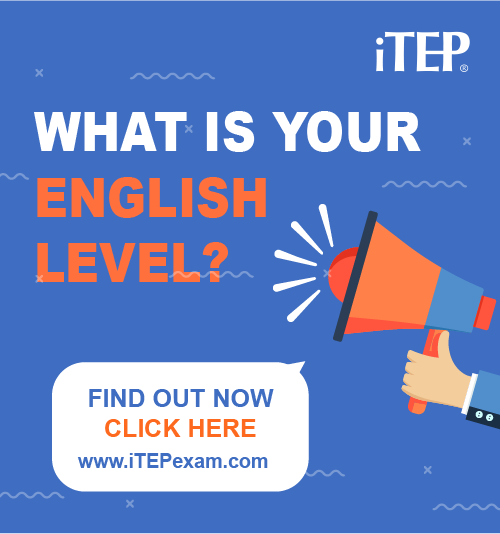 Post Ebaby! lessons on your blog: