Intro
1. Learn Vocabulary
- Learn some new vocabulary before you start the lesson.
Go Super to Listen
2. Read and Prepare
- Read the introduction and prepare to hear the audio.
Go Super to Listen
Is that some blood on the roller rink floor? If so, chances are that the rink was recently the site of a roller derby competition. Roller derby is a sport that has been around for a while, but has become especially popular in the last decade. Two teams compete to pass each other as they skate around a rink, and if someone gets in one of the player's way? Down she goes.

That's right, she. In the US, at least, roller derby has become particularly popular among women. Maybe it's because women don't typically have the opportunity to put on helmets and act competitive and tough. Or maybe it's just because it's fun! Hear what Mason and Greta think about roller derby in this sports English lesson.
溜冰场地面上是否有血迹?如果有,那就说明最近溜冰场上举行了旱冰速滑赛。旱冰速滑赛这项运动已经存在很长一段时间了,但在最近十年才变得特别受欢迎。两支队伍在溜冰场上滑冰的时候,会争相超过彼此,如果一名队员挡住了对手的道路,会发生什么?她会被撞翻。

没错,"她"。至少在美国,旱冰速滑赛在女性中格外受欢迎。也许是因为女性通常很少有机会戴上头盔进行激烈的对抗。或者只是因为有趣!在这节运动英语课上,听听梅森和格里塔如何看待旱冰速滑赛。
Dialog
1. Listen and Read
- Listen to the audio and read the dialog at the same time.
2. Study
- Read the dialog again to see how the vocab words are used.
Greta: I saw an advertisement up that there's going to be a roller derby coming up in the next couple weeks or so, and I just don't see the appeal.

Mason: Have you been?

Greta: No.

Mason: Oh man, I mean, it's pretty great. Like, first of all, there's beer involved. Secondly, the fact that all these girls are into it. It's so bizarre. It's like really, really entertaining.

Greta: So is it…Do only women play roller derby? Or is there teams for both genders?

Mason: There probably have been male roller derby teams, but these days it seems like it's what the ladies do.

Greta: Isn't it really violent? Like just a lot of bashing each other?

Mason: It can be. I mean, it's less violent than boxing, I would say, but, you know, blood has been spilt on the roller derby tracks.

Greta: Ew. I don't know, it just doesn't seem like something that would…OK, I have another question. Is it a game, or like a performance?

Mason: No. It's one hundred percent a game. And the rules are kinda hard to understand. Like, you'll probably spend your entire first match figuring out what is actually happening.

Greta: There is not one part of me that wants to see that.
Grammar Point
Go Super to learn "Simple Present Tense" from this lesson
Quizzes
Go Super to take Quiz
Lesson MP3
Go Super to download full lesson MP3
The iTEP® test
Sponsored by
Discussion
Go Super to Listen
Greta tells Mason that she recently noticed an ad for a roller derby event. She doesn't understand why people like roller derby, although it turns out she's never been.

Mason, on the other hand, really likes roller derby. He thinks it's very amusing, and strange, and he also likes that there's beer at the events.

Greta has some more questions, and Mason answers them. These days, roller derby is mostly a women's sport. It's also fairly violent. Finally, there are definitely rules to the game; it's not just a performance. Greta is still not interested.

What do you think of roller derby? Have you ever seen a roller derby event, or would you like to? What are your thoughts about violent sports in general?
Comments
Egypt
Algeria
Germany
United Arab Emirates
Palestinian Territory, Occupied
United States
Pakistan
Antarctica
South Korea
China
China
China
United Kingdom
Turkey
Argentina
China
Pakistan
Algeria
Pakistan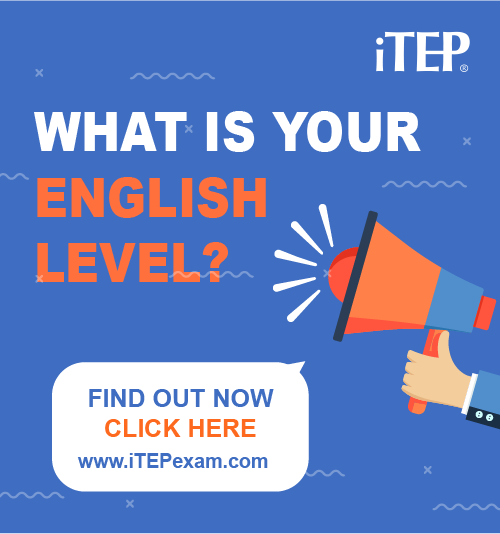 Post Ebaby! lessons on your blog: