Quote
1. Quote
- Listen to the quote and guess what the slang means.
Go Super to Listen
"My only saving grace is that I actually collect things that nobody else is interested in."

- Musician Phil Collins on why he's not worried about anyone stealing objects from his collections. (New York Times)
"我唯一的可取之处是,我确实能从无人感兴趣的事物中汲取所需。"

— 歌手兼音乐人菲尔·柯林斯 (Phil Collins) 谈论他为什么不担心别人从他的专辑中偷师。
Definition
1. Definition
- Study the definition.
Go Super to Listen
one thing that keeps a situation from becoming negative
2. Use
- Learn how the slang is used.
Go Super to Listen
Though the United States is home to many religions, and the government and government institutions are not religious, a number of English idioms have their origins in Christianity. Saving grace is one of them. In a religious sense, "grace" has to do with approval from a divine figure. Receiving grace from the divine means being forgiven and blessed.

A saving grace, then, is the thing that allows you to end up on the positive side of a situation. Maybe you're terrible at most aspects of soccer, but you're a terrific runner. Your ability as a runner is your saving grace. It's what allows you to receive approval from your team. And that's something like being blessed by a divine figure.

In this lesson's quote, musician Phil Collins is discussing his many collections. He has many objects in his house that could possibly be appealing to thieves. His saving grace, the thing that keeps him on the positive side of the situation, is that nobody else cares about the objects he collects.

Think about an activity or a situation where you have been on the border between succeeding or failing, or between positive and negative. What was your saving grace?
Examples
1. Examples
- Hear some example sentences.
Go Super to Listen
"I can't believe I have an English exam tomorrow. My one saving grace is that I read the book in high school."
"He's so annoying, but his saving grace is that he has a really nice car."
"My job is so boring. The only saving grace is that I get eight weeks of vacation each year."
Winners
1. Winners
- See who guessed the slang definition correctly.
The iTEP® test
Sponsored by
Comments
India
Iran, Islamic Republic Of
Russian Federation
China
Japan
Egypt
Brazil
Germany
Ukraine
Iran, Islamic Republic Of
Brazil
Argentina
Iraq
United States
Ukraine
Poland
China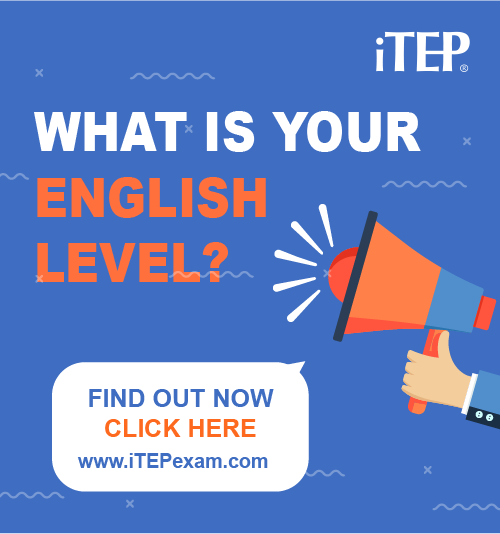 Post Ebaby! lessons on your blog: