Intro
1. Learn Vocabulary
- Learn some new vocabulary before you start the lesson.
Go Super to Listen
2. Read and Prepare
- Read the introduction and prepare to hear the audio.
Go Super to Listen
Everyone has a secret or two. These secrets may be small, like the fact that you've never told anyone that you were the one who accidentally left the door open, letting your pet dog run into the yard that one time. Or you may have a bigger secret, like the fact that you cheated on your girlfriend or boyfriend. The biggest kind of secret, though, is one that grows so big that it's as if you have two separate realities. In one of the realities the secret is known, and in the other, it isn't. It's as if you're living a double life.

Sometimes a double life isn't so much about a secret as it is about having two parts of your life that just don't really go together. Maybe you're a doctor during the day, and at night you are a singer in a nightclub. Those two activities are so different that friends who only know you from one context might not really understand the other.

Marni has just gone into labor, and everything is becoming chaotic at the office. Sometimes chaos is what it takes for secrets and double lives to be revealed. Find out who's living double in this identity English lesson.
每个人都有一两个秘密。这些秘密可能很小,就如你从来没告诉过任何人,你那次偶然敞开房门,让你的宠物狗溜进院子里这个秘密一样。或者你有更大的秘密,如欺骗你的女友或男友。但是,最大的秘密能够大到让你仿佛有两个分离的现实。在一个现实中,秘密是已知的,而在另一个现实中,秘密则是未知的。你仿佛过着双面人生。

有时双面人生与秘密的关系并不是如此大,它只是你人生两个不能真正结合的部分。也许你白天还是一位医生,而晚上则成为夜店的一名歌手。这两种活动是如此不同,以至于朋友们只知道你的一种生活环境,而可能不会真正了解另一个。

玛尼刚开始阵痛,办公室的一切便已混乱不堪。有时,公开秘密和双面人生会导致混乱。找出本节身份英语课中谁过着双面人生。
3. Watch
- Watch the video without reading the dialog.
Dialog
1. Listen and Read
- Listen to the audio and read the dialog at the same time.
2. Study
- Read the dialog again to see how the vocab words are used.
Marni: Jeff, why don't you just get out of here and leave me alone!

Jeff: Well, I'm the only person here that can help you, Marni. OK? I'm gonna help get you through this, regardless of whether or not I'm the father.

Greta: You're not!

Jeff: OK, well, I'm the closest thing to a doctor that there is here. I studied holistic medicine for two years before college. We don't have any drugs, so I'm gonna help get you through this.

Marni: Really? You studied natural medicine?

Greta: And he's a climatologist.

Marni: Wow. Jeff, you're really leading a double life here.

Jeff: Well, OK, let's get that baby out of there, OK? I'm going to grab this pressure point…

Mason: Greta, you have to help us solve this us once and for all.

Amanda: You're the expert here, so…

Mason: Are we moving too fast?

Amanda: Can I trust him?

Greta: Stop.

Mason: Can you trust me?! Can I trust you!?

Greta: Stop! Why do you people keep asking me for advice? I don't write the characters in the movies that I act in, OK? The truth is…I don't know anything about love. I've never even been on a date. I've been leading a double life all this time. I've kept it secret. But this storm, and you people! I can't take it anymore!

Marni: You know, this is all really interesting and everything. I love that we're learning a lot about each other, but I'm having a baby here! Jeff—what do we do now?

Jeff: Huh?

Marni: What's the next step?
Grammar Point
Go Super to learn "Present Perfect Tense" from this lesson
Quizzes
Go Super to take Quiz
Lesson MP3
Go Super to download full lesson MP3
The iTEP® test
Sponsored by
Discussion
Go Super to Listen
The last episode ended in the middle of a dramatic moment. Now, Marni is still in labor, and, even though Marni is annoyed at Jeff, he's the only one who can help. It turns out that he studied natural medicine for a while. Earlier, during the storm, he revealed that he knew quite a bit about weather, too. Nobody knew this side of Jeff before.

While all this is going on, Amanda and Mason are still asking Greta for advice. Finally, Greta has had enough. She's so angry that she reveals her biggest secret: even though she plays romantic characters in the movies, she's never had a relationship. She's never even been on a date. She's also living a double life.

Did you ever know anyone who was living a double life? What were the two sides of their life, and how did you discover them?
Comments
China
Mexico
China
United States
China
Iran, Islamic Republic Of
Japan
United States
Canada
Philippines
Sri Lanka
Iran, Islamic Republic Of
Argentina
Yemen
Argentina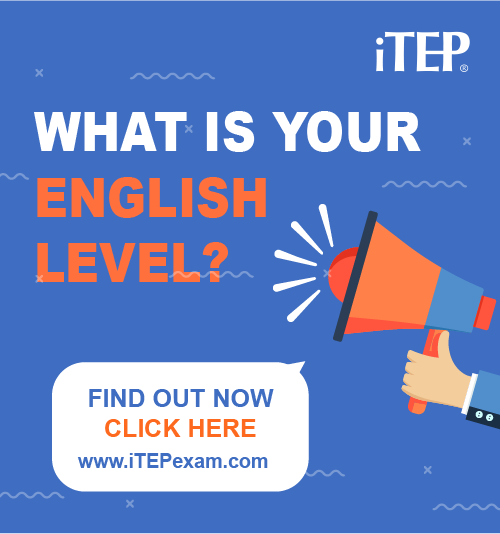 Post Ebaby! lessons on your blog: