Quote
1. Quote
- Listen to the quote and guess what the slang means.
Go Super to Listen
"It was horrifying because I'm of a certain age and I kept thinking, 'If I don't do it right I will drop dead halfway through this and someone else will get the role!'"

- Actress Sally Field on playing the role of Mary Todd Lincoln in the film Lincoln. (US Weekly)
"可怕的是,我已不再年轻,我止不住地想:'如果我不马上做这件事,我可能会中途死去,其他人将取代我扮演这一角色!"

— 女演员莎莉·菲尔德 (Sally Field) 谈论出演电影《林肯》(Lincoln) 玛丽·托德·林肯 (Mary Todd Lincoln) 一角时的感受。
Definition
1. Definition
- Study the definition.
Go Super to Listen
old enough that you don't want to admit your real age
2. Use
- Learn how the slang is used.
Go Super to Listen
It's funny. When you're a little kid, it's exciting to get older. But when you actually get older, at some point, you want to stay young. There's particular pressure on women to continue to appear young, and many products, including skin creams and hair dyes, are marketed to women for this reason.

Because of this pressure to remain youthful, some people stop telling others how old they are at a certain point. Some might lie about their age, like the actress who amazingly has her 35th birthday every year. Others might simply say they are of a certain age. This implies that they are getting older, without being too specific.

Though some might remember Sally Field from when she played the youthful Gidget on TV, she is now significantly older. She's old enough that she worried about whether she'd stay alive for the shooting of Lincoln. She doesn't want to say just how old she is, though, so she says she's of a certain age.

Do you often tell people exactly how old you are? Do you know anyone who has lied about his or her age to appear younger? Is there pressure to appear youthful in your country?
Examples
1. Examples
- Hear some example sentences.
Go Super to Listen
"She tells everyone she's 40, but she's just hiding the fact that she's of a certain age."
"Some people think women should stop wearing mini-skirts when they're of a certain age, but I say if they've reached that age they've earned the right to wear whatever they want."
"Don't ask him how old he is. He's of a certain age and doesn't like to discuss it."
Winners
1. Winners
- See who guessed the slang definition correctly.
The iTEP® test
Sponsored by
Comments
Japan
South Africa
Ukraine
Poland
Poland
Japan
United Arab Emirates
India
Iran, Islamic Republic Of
Germany
Egypt
Iran, Islamic Republic Of
Argentina
Japan
Egypt
United States
Indonesia
Indonesia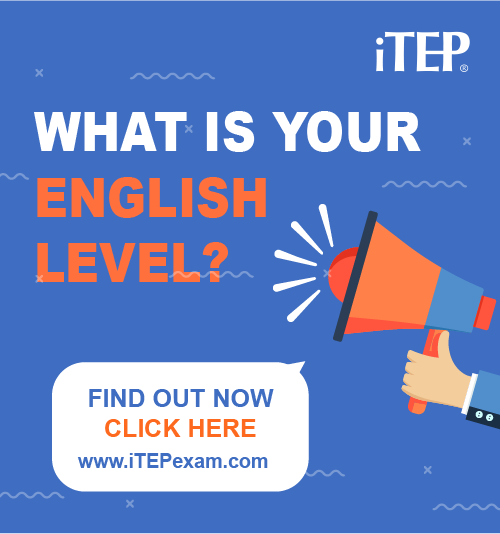 Post Ebaby! lessons on your blog: